Super Bowl LIV Loss Serves as Motivation to the San Francisco 49ers
Published 05/14/2020, 6:17 AM EDT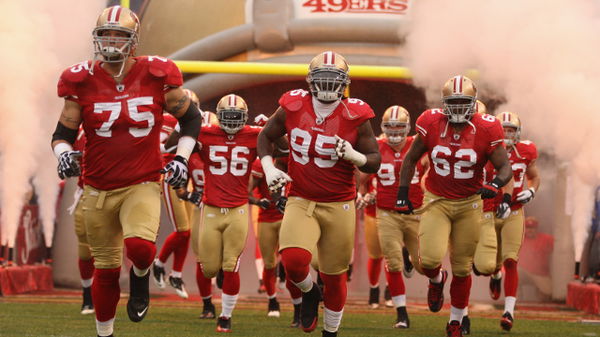 The San Francisco 49ers came agonizingly close to clinching their first Super Bowl in 25 years. They led at the end of the 3rd quarter but suffered a spectacular collapse and conceded 3 touchdowns in the last 9 minutes. The loss will no doubt sting every single San Francisco 49ers player and serve as motivation too as the Kyle Shanahan led side will look to go one better in 2020. 
San Francisco 49ers aim to avenge Super Bowl LIV defeat
As per Fourth and Nine's Akash Anavarathan, the one factor that has been evident in chats with various 'Niner Gang' players is to ensure that the coronavirus pandemic lockdown does not hinder their season. They are working hard wherever they are as they want to hit the ground running as soon as the training camp begins. 
ADVERTISEMENT
Article continues below this ad
Another thing that's been evident in our Zoom calls with various #49ers players:

They're all working hard wherever they are and they'll hit the ground running when training camp begins.

Feels like the Super Bowl loss has galvanized this group to come back stronger in 2020.

— Akash Anavarathan (@akashanav) May 13, 2020
It is an encouraging sign for the fans of 'The Red and Gold.' This is because they have not taken the loss badly and there are no signs to indicate that the team will go backward after the highs of last season.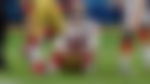 ADVERTISEMENT
Article continues below this ad
In 2019, the San Francisco 49ers won their 7th NFC Championship after dismantling the Green Bay Packers. Earlier they even claimed their 20th division championship and first since 2012. They will not want to go another 7 years before having the opportunity to bring the Super Bowl trophy home. 
The NFC Champions had just 5 draft picks at the 2020 virtual NFL draft. They elected to bolster their squad with a defensive tackle and made Javon Kinlaw their top draft pick. Their second first-round pick was Arizona State's Brandon Aiyuk. As a wide receiver, he may be expected to fill the shoes of Emmanuel Sanders who as an unrestricted free agent signed a deal with New Orleans Saints.
In addition, they signed Colton McKivitz to replace the retiring Joe Staley. New signing Tom Compton too will play a part ahead of the 5th round pick. The new signing will provide the side some fresh impetus and they too will surely have gotten a personal desire despite not being on the team last season. 
ADVERTISEMENT
Article continues below this ad
49ers kick-off at the Arizona Cardinals on September 14. Can they make a winning start?
THROWBACK: San Francisco 49ers coach Kyle Shanahan Predicts a Green Bay Packers Penalty