Super Bowl Winning QB Doesn't See Aaron Rodgers Remaining a Packer for Long
Published 07/04/2021, 5:34 PM EDT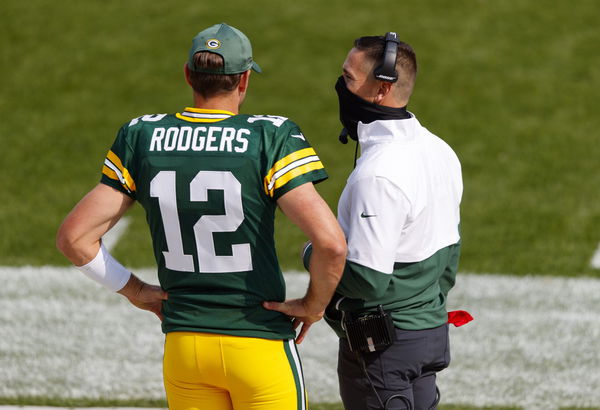 ---
---
The news of Aaron Rodgers wanting out of Green Bay took the world by storm on draft night. Just hours before the 2021 NFL Draft, news broke out of the 2020 NFL MVP not wishing to remain at Green Bay for much longer.
ADVERTISEMENT
Article continues below this ad
The quarterback is yet to publicly state that that is indeed the case. But his action are currently speaking louder than his words. Vacationing in Hawaii and not turning up for OTAs or mandatory minicamp, Rodgers is clearly holding out.
ADVERTISEMENT
Article continues below this ad
Whether or not he remains a Packer in 2021 is a beautiful mystery. But one former Super Bowl winning quarterback believes the writing is on the wall.
Aaron Rodgers could infact leave Green Bay
Appearing on the Rich Eisen Show, former Washington QB Joe Theismann was asked about his thoughts regarding the Aaron Rodgers scenario. And while a lot remains up in the air, Theismann feels Rodgers is likely on his way out.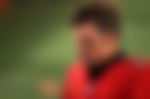 "I would be surprised if he's a Green Bay Packer… I just think too much has been said," he said.
Theismann said he was surprised with how the Packers have navigated through the scenario themselves. Not giving Rodgers the assurance he needs was indeed something baffling.
"I just couldn't understand the organization a couple of months ago with the Packers coming out and saying, 'Aaron Rodgers is our quarterback for the foreseeable future'. Are you kidding me?" He then went on state just what he would've done had he been in charge of the scenario.
ADVERTISEMENT
Article continues below this ad
"I don't believe the last two years this contract are guaranteed. Immediately what I would have done with Aaron is given him a raise. Because I think he is undervalued when not not as valued as I believe he would be. 
I mean, if you look at the numbers that some of the guys are getting that haven't done near as much as he is. I think he deserves more. No, I know that more than what he's getting," he added. ADVERTISEMENT
Article continues below this ad
Do you reckon Aaron Rodgers will return to play for the Green Bay Packers ever again? Let us know in the comments below.