Super Bowl Winning QB Patrick Mahomes Almost Gave Up On His Football Career Because Of His Father: 'Just Wasting The Time With This Football Thing'
Published 06/19/2022, 10:25 AM EDT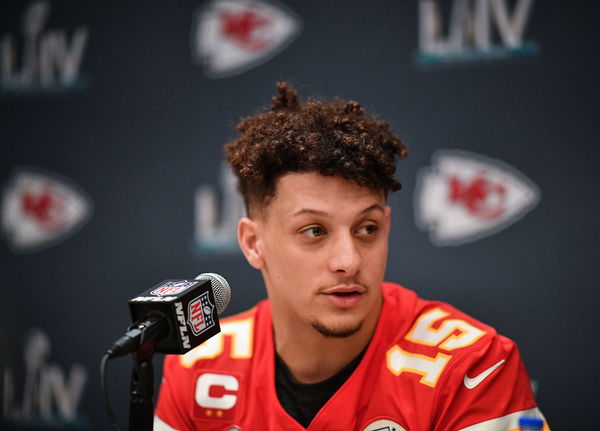 Moving ahead without Patrick Mahomes would have been the worst nightmare for Arrowhead supporters. The NFL's history would never be the same without him.
However, there was a time when senior Mahomes urged him to leave pro football and pursue a career in the MLB or NBA. But the Grim Reaper went against his dad, and it has aged wonderfully.
ADVERTISEMENT
Article continues below this ad
Patrick Mahomes' visit to the Texas Longhorns during his sophomore season wasn't as great as someone might think. His father, a legendary MLB pitcher who played for the Mets, Pirates, Rangers, and more, saw it all and urged him to leave pro football and pursue another sport. Senior Mahomes recalled the moment in one of his appearances with TMZ Sports.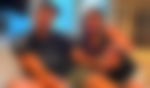 Pat Mahomes Sr. mentioned, "I remember coming home from a recruit visit with Texas and they were recruiting as a safety. I was telling him, 'Why don't we just quit this and let's just concentrate on the other two?' I said we're just wasting the time with this football thing. He said, 'Dad I want to be out there with my teammates. I want to be out there with the guys I've been playing with forever and I couldn't see myself in the stands watching them.' Luckily he didn't listen to me."
Cut to the year 2022. The Chiefs ace is already a three-time Pro Bowler, a two-time All-Pro, and a Super Bowl champ and MVP. Since 2020, he has put the ink on one of the most lucrative contracts in American sports history.
Is Patrick Mahomes on the quest to be a billionaire?
Patrick Mahomes transitioned himself as an investor after signing his 10-year, $502 million contract with the Chiefs. He got some ownership stakes. Patrick kept his foot on the Major League Baseball by getting a $10M stake in the Kansas City Royals. He also bought some stakes in Sporting KC, a Major League Soccer team.
ADVERTISEMENT
Article continues below this ad
1. Whoop

In 2020, Mahomes invested in Whoop when it was valued at $1.2 billion.

Today it's 3x that at $3.6 billion (and rising).

He also gets a nice marketing fee for being a @whoop brand ambassador.

— Andrew Petcash (@AndrewPetcash) April 18, 2022
Apart from the ownership stakes, the 'Grim Reaper' also made various brand investments, including WHOOP, a health and fitness association, and Hyperice, a manufacturer of massagers and stretching equipment.
ADVERTISEMENT
Article continues below this ad
Patrick is an investor and brand ambassador for both brands.
Watch This Story: Colin Kaepernick Donated His Sneaker Collection in Epic Show Of Kindness to Help the Homeless