Super Bowl-Winning WR Gives Unique Take On 49ers MVP Deebo Samuel: "I Cannot See Somebody Putting a Receiver at Running Back Right Now And Doing What Deebo Has Done"
Published 02/27/2022, 1:30 PM EST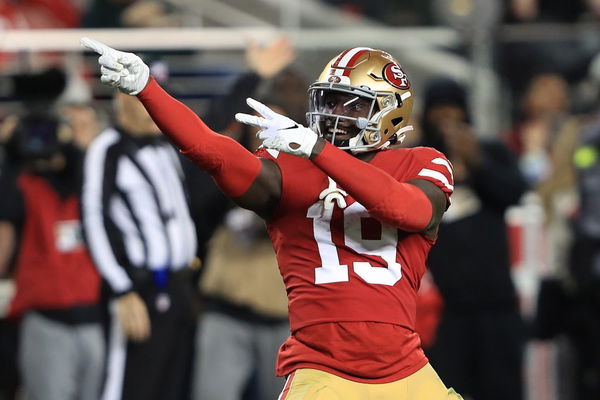 NFL Network analyst James Jones recently presented a unique perspective on a versatile athlete, who can play both running back and wide receiver. Jones, a former wide receiver for the Green Bay Packers, recognizes Deebo Samuel, his confidence and skill in the sport.
Samuel, a wide receiver for the San Francisco 49ers, has established himself as a dynamic force in the sport. Even though the athlete may have a wide receiving background, he also thrives as a running back, making him an exceptional NFL athlete.
ADVERTISEMENT
Article continues below this ad
Jones' exclusive remark on Samuel
Analyst Jon Jones made an unexpected remark on the Niners wideout athlete while speaking to NBC Sports Bay Area on the Super Bowl Radio Row, referring to him as a one-of-a-kind athlete in the sport.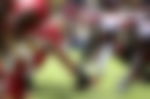 He stated, "I think we'd say Deebo, you're absolutely right. You're talking about a guy who is really one-of-one. There's no other player like him in our league. I cannot see somebody putting a receiver at running back right now and doing what Deebo has done."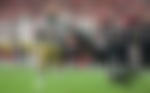 Samuel's ability to play on the turf is inexplicable. Maybe no other athlete is capable of doing as well as he does. Even Jon Jones is on board. Jones goes on to say that if he tries to bump as Deebo, he'll have to stay in the ice tub for two days straight. He's a different kind of linebacker as he runs through tackles.
Deebo Samuel: Niners' most valuable?
ADVERTISEMENT
Article continues below this ad
Deebo Samuel, the 1-time All-Pro wide receiver, had a breakout season in the year 2021. He set the record stat, having 1,559 receiving yards, 502 rushing yards, had 16 touchdowns in the 2021 season, making him the sole wideout in NFL history to have over 1,300 receiving yards and more than 300 rushing yards in the same season.
ADVERTISEMENT
Article continues below this ad
Due to his 6-foot-215-pound height and weight advantage, the athlete is unusually difficult to tackle on the turf with his two-in-one ability. Samuel has a specific goal in mind. Joining the 1000-1000 club, which only three players in NFL history have achieved. On the turf, the athlete is one of the most dominant wideouts. Such peculiarities characterize him as a standout NFL player.
Watch This Story: Former Bears HC Matt Nagy Returns to Kansas City Chiefs to Work With Patrick Mahomes