Take a Look at These Drew Brees Quotes Which Prove Why He is a True Giant of the NFL
Published 12/24/2020, 11:09 AM EST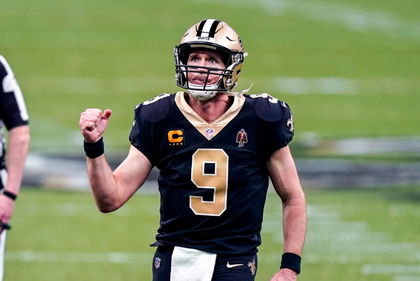 ---
---
Drew Brees continues to defy odds by playing some eye-catching football at the highest level. Of course, his 2020 outing with his beloved New Orleans Saints has not been the best of his career but regardless his team is in the playoffs and in the mix to challenge for the Super Bowl trophy.
ADVERTISEMENT
Article continues below this ad
The veteran NFL quarterback has put in some memorable displays over the years while wearing the Saints uniform. From bagging the Super Bowl XLIV MVP award in 2009 to winning two NFL Offensive Player of the year awards in 2008 and 2011, Brees will definitely go down as one of the greatest quarterbacks in New Orleans history.
As Brees approaches the twilight of his career in the NFL, let's take a look at some of his memorable quotes in a career that spans almost two decades.
ADVERTISEMENT
Article continues below this ad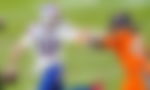 A walk down memory lane with New Orleans Saints quarterback Drew Brees
A giant of his own making, Brees holds numerous NFL records. He also has a list of individual NFL accolades to his name including 13 Pro Bowl appearances. He was also voted NFL Comeback Player of the Year in 2004 and bagged the Sports Illustrated Sportsman of the Year award in 2010 after leading the Saints to the elusive Lombardi Trophy.
Along with the likes of Alvin Kamara, Taysom Hill and Michael Thomas, Brees has been a part of the core squad in New Orleans playing under revered head coach Sean Payton.
Let's take a short glance at some of Brees' top quotes since making his NFL debut in 2001.
"A good friend of mine once told me that each morning when you wake up, think about winning the day. Don't worry about a week from now or a month from now – just think about one day at a time. If you are worried about the mountain in the distance, you might trip over the molehill right in front of you. Win the day!"
"I needed New Orleans so badly back in 2006, just somebody to believe in me, somebody to care about me. Sometimes all you need is just for somebody to believe in you in order to be able to accomplish maybe what you never thought you could."
"I think the fact is that anybody who goes into politics feels like 'I can make a difference'. But it's not one person, you need so many others"
"I'm a very modest person. But I'm also extremely confident. And if you put me in the situation or in the moment, I'm gonna have some swagger, I'm gonna have some cockiness"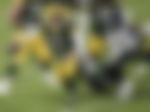 Has the veteran Saints quarterback arrived at the end of his NFL journey?
Despite his dominance in the last decade, Drew Brees has been inconsistent at best over the last three years. In 10 games this season, Brees has thrown for 2,400+ yards with 21 touchdowns against four interceptions. He was injured for the three games suffering multiple rib injuries. Reports indicated that Drew was out for the remainder of the season.
ADVERTISEMENT
Article continues below this ad
However, his recovery schedule has been on track and he made his return in Week 15 against Patrick Mahomes-led Kansas City Chiefs. But the 41-year old failed to lead his team to a win after falling to a 29-32 loss on the weekend. Had the Saints outplayed the reigning Super Bowl champions, they would have been crowned NFC South Champions, yet again.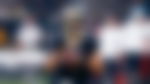 Just like his long-time foe/friend Tom Brady, Brees could be tempted to get one big pay-check before hanging up his boots. But it remains to be seen if any NFL team will take the bait and bring in Brees on a short contract. Regardless, the Dallas-born quarterback will go down in history as one of the top quarterbacks that the NFL has ever seen.
ADVERTISEMENT
Article continues below this ad