'A Terrible Decision': Tom Brady Blasts NFL for 'Pointless' 17th Regular Season Game Decision
Published 11/10/2021, 3:07 AM EST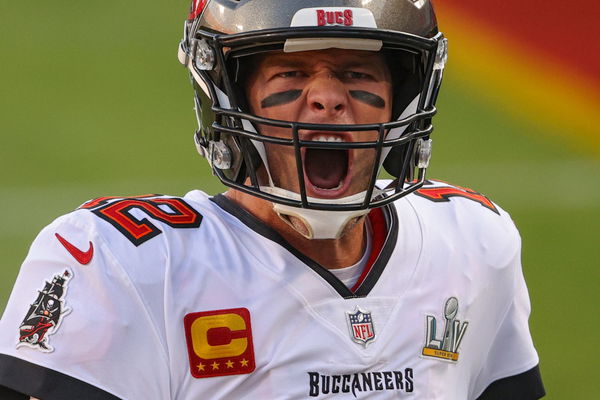 ---
---
The 2021 NFL season takes on a new complexion, especially with a 17th game of the season. Through this system, we've seen multiple teams get bye weeks, to fit in the seventeenth game. Many opposed this action, but the NFL overthrew the NFLPA and allowed it. The NFL's most iconic player, Tom Brady, has always opposed this idea.
ADVERTISEMENT
Article continues below this ad
Tom Brady has an issue with 17th regular season game
ADVERTISEMENT
Article continues below this ad
Playing sixteen games in the season seemed like the normal thing to do; two sides playing each other home and away. However, the addition of the 17th game of the season adds unnecessary drama ahead of the playoffs. This year, Tampa Bay Buccaneers will play their 17th game of the season against Carolina Panthers, literally two weeks after playing them in gameweek 15.
On the Let's Go! podcast with Jim Gray, Brady addressed his issues with the seventeenth game of the season. He talked about how it isn't just frustrating, but proof that the NFL isn't always on board with what's best for the athlete.
ADVERTISEMENT
Article continues below this ad
"I think it's pointless. I thought it was a terrible decision. So I don't like the fact that we're playing a 17th game at all. I think sixteen is plenty. And, again, you're eight games into the year and you're not halfway through, so that's kind of a little frustrating aspect. So whatever, I mean, we'll play it."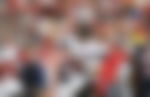 "Because the owners haven't had to listen to the players. Because usually what the owners want, the owners get. So, you know, that's just the way the business has gone. And we need strong union leadership from the player standpoint and a unified union in order to have the right amount of leverage to negotiate what we think is appropriate for an NFL player. But right now it's more like we get told what to do and, yeah, there's a vote and a CBA, but the choice is: don't play or play under these circumstances. And we've essentially agreed to play under their circumstances."
ADVERTISEMENT
Article continues below this ad
Is Brady's analysis true? Do you think the NFL should repeal the 17th game of the season? Will this obvious lack of logic slap them in the face, or do the players have to protest once again? Stay tuned to know more.