Camille Kostek Cosplays As Boyfriend Rob Gronkowski For NFL Halloween
Published 11/02/2021, 8:27 AM EDT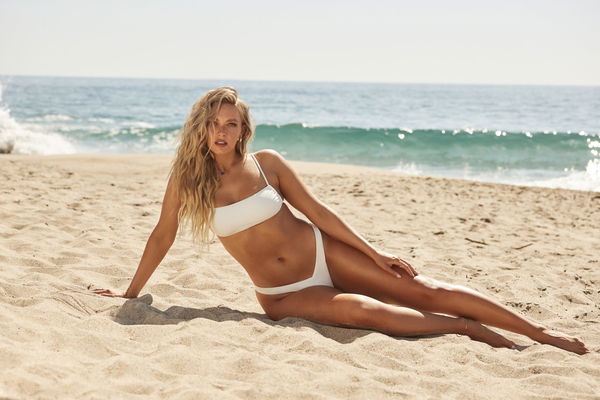 ---
---
When the Tampa Bay Buccaneers star Rob Gronkowski was at work on Sunday, his girlfriend Camille Kostek took the opportunity to wear the tight end's jersey and sport his four Super Bowl rings as her Halloween costume.
ADVERTISEMENT
Article continues below this ad
Although the rings and the jersey were obviously not true to her size, though it was definitely a way to celebrate Halloween for a true NFL fan, or should it be said a true 'Robbie G' fan.
ADVERTISEMENT
Article continues below this ad
Camille Kostek sporting the Bucs No. 87 jersey
Kostek the Sports Illustrated swimsuit model scored touchdowns with her sporty side in her Instagram post which read, "When football Sunday lands on Halloween, you dress up as the 4x SB Champ Robbie G the one and only @gronk this jersey smells, but you still cute also my fingers are sore from holding all of these rings."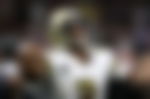 To which the 32-year-old sarcastically commented, "That guy stinky like peee yewww." The model, however, wore the No. 87 Bucs jersey better than the four-time Super Bowl winning champion himself. As in her trio of selfies, she complements the jersey well with her wavy hair and black eye grease.
 

View this post on Instagram

 
ADVERTISEMENT
Article continues below this ad
Rob Gronkowski on Kostek
ADVERTISEMENT
Article continues below this ad
Rob and Camille will mark their eight years together since the couple first met at a Thanksgiving charity event. Back then, Kostek was a cheerleader for the New England Patriots and Gronkowski was in his third season with the team.
"We celebrate the anniversary annually every year throughout the whole Thanksgiving week, seeing our families and feasting on some delicious food," Gronkowski said. "During football season, it's a little bit more difficult to celebrate the wonderful occasion, so Thanksgiving makes it the perfect go-to celebration every time."
 

View this post on Instagram

 
Rob Gronkowski, however, does not look well on the gridiron, as he got injured again during his week 8 clash against the Saints in the Mercedez Benz Superdome. Though he will have plenty of time to recover from it as the Buccaneers have a bye on week 9 before meeting the Washington Redskins on November 14th.