Buccaneers' Chris Godwin Talks About His Interaction With Tom Brady Regarding Number 12 Jersey
Published 04/24/2021, 10:46 AM EDT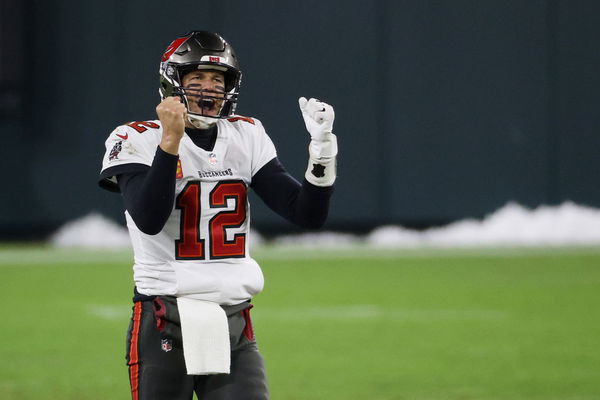 ---
---
For the Tampa Bay Buccaneers, 2020 was like a dream come true. Led by a legendary quarterback in Tom Brady, the side won its first Super Bowl since 2003. 
ADVERTISEMENT
Article continues below this ad
The quarterback who now has 7 Super Bowl rings won his first 6 with the New England Patriots. When the franchise decided not to renew his contract at the end of the 2019 season, the Buccaneers were fast to snap him up.
Throughout his NFL career, Brady has worn the #12 jersey. So when the QB made the move to Tampa, many wondered whether he'd get the jersey considering the fact that wide receiver Chris Godwin had already occupied it.
ADVERTISEMENT
Article continues below this ad
Can't say no to Tom Brady
During a segment of The Ringer's show, '10 Questions With Kyle Brandt' Godwin was asked about the conversation that took place between him and Tom Brady about the jersey swap. 
"It really wasn't like how anybody else thinks it to be. We were just having a conversation, and it was our second conversation at that point. After we had the first intro call," said Godwin.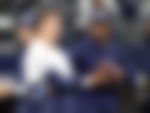 "Each guy brings up a number. So he was like, 'I know you wear #12. And I don't want to make a big deal about it, but if you would let me have it, then I would love to have the jersey'. And I'm like, 'Man, you're Tom Brady," he added.
Godwin said that given the legend of the man, it was never even a possibility to say no.
"I understand the gravity of the situation is bigger than me. You got TB12 going on, so there was a lot of stuff like that going around it. So who am I to just be like, 'Nah, You can't have it."
ADVERTISEMENT
Article continues below this ad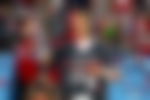 Godwin said that while he's happy with Tom Brady having the #12 Buccaneers kit, hopefully, someday down the line he'll get it back. 
"In previous interviews, like in hopes that at some point later down the road, you know, it's gonna come back to me," he added.
ADVERTISEMENT
Article continues below this ad
With the Buccaneers winning Super Bowl LV, do you think the franchise can help Tom Brady win an unprecedented 8th Super Bowl ring?