Buccaneers Coach Bruce Arians Offers Scathing Defensive Pointers Ahead of Vikings Clash
Published 12/03/2020, 1:45 PM EST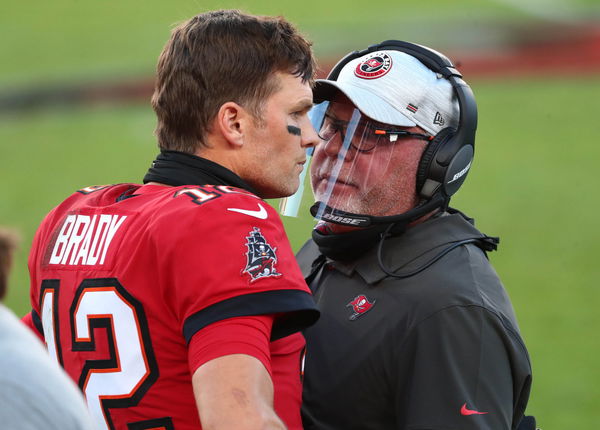 ---
---
The Tampa Bay Buccaneers are in complete turmoil. After another loss, the Buccaneers are running a risky game with regards to their potential playoff spot. The main concern right now is the souring relationship between Head Coach Bruce Arians and star quarterback Tom Brady.
ADVERTISEMENT
Article continues below this ad
Many have questioned why the relationship between the two has soured. Arians has consistently been critical of Brady. After any poor performance, Arians takes the time to criticize Brady on a public forum such as the post-game press conference.
After the losses to the Rams and the Chiefs, Arians was critical of Tom Brady, demanding more from him as the star quarterback of the team. Arians continuously asks Brady to play in his way.
ADVERTISEMENT
Article continues below this ad
Many NFL analysts pondered as to why Arians was hesitant to build his offense around the strengths of Tom Brady. Brady is an excellent short length passer. Whereas, Arians asks Brady to throw long passes for his wide receivers in order to gain more yardage per play.
Additionally, there are questions surrounding Arians' approach to Brady. Brady's former coach Bill Belichick never publically criticized him even if he had a poor performance. Whereas Arians has taken every opportunity to criticize Brady publically after a loss.
Bruce Arians encourages Todd Bowles
The Buccaneers have a limited window to get playoff success with Tom Brady on their team. NFL analysts wonder whether Arians will lose if his job after the season. The threat is even greater if the Buccaneers miss the Playoffs.
But Brady is not the only one in the firing line. Arians recently spoke about his defensive unit. He suggested that the defensive coordinator Todd Bowles must do more in order to protect the team from conceding in the first half.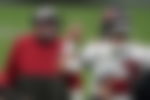 He said, "We just got to get off to a better start… We're not matching teams' best plays. You know, every week, the [offensive] coordinator, whoever's calling plays, has got his top-15 that he's going to start with. And we're not matching it.
ADVERTISEMENT
Article continues below this ad
"We're not matching the speed of it. We've given up too many early touchdowns and making us play from behind. Then we adjust and play really well, probably the best second-half defense in the league right now.
"But we've got to play better in the first quarter."
ADVERTISEMENT
Article continues below this ad
It will be interesting to see if Arians can turn the Buccaneers' form around this season. Tampa Bay play the Minnesota Vikings this Sunday, and Brady will want to prove his critics (including Arians) wrong with a good performance.