Buccaneers Coach Reveals Tom Brady Wanted to Emulate What Peyton Manning Did in Denver
Published 02/27/2021, 1:47 PM EST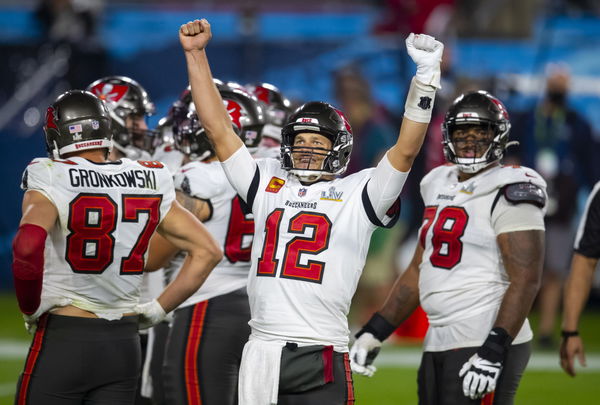 ---
---
Tom Brady led the Tampa Bay Buccaneers to their second-ever Super Bowl title earlier this month. The 43-year-old veteran will most likely go down as the 'winningest' quarterback of all time after bagging his 7th Championship ring.
ADVERTISEMENT
Article continues below this ad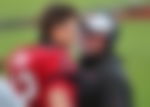 Many believed that Tom Brady was 'finished' and 'done for' prior to the start of the 2020 NFL season. Some critics even predicted that the former sixth-round pick would crash and burn without coach Bill Belichick. Well, they were wrong.
ADVERTISEMENT
Article continues below this ad
TB12 ended his debut Buccaneers campaign with 4,600+ passing yards and 40+ passing TDs. He was also adjudged Super Bowl LV MVP after throwing for 201 yards with 3 passing touchdowns.
But, who was Brady's motivation heading into the recently concluded season?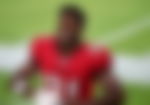 Tom Brady looked to Peyton Manning for inspiration before Buccaneers move
Tampa Bay Buccaneers quarterbacks coach, Clyde Christensen, appeared on CBS Sports Radio's "The Zach Gelb Show". He revealed how Brady derived motivation from long-time rival and good friend, Peyton Manning, before signing with Tampa Bay last year.
"He said one of the things that looked really fun and challenging to him is what Peyton did in Denver. There was something about that challenge that hit (Brady) right. 'Hey, I'm going to go see if I can do this again somewhere else.'
"I do think that the challenge of that was a huge thing for him. Twenty-one years (the length of Brady's career) is a long time. Sometimes there's time for a change. He's mentioned several times that he was impressed with it and that looked fun and challenging to him."
ADVERTISEMENT
Article continues below this ad "I don't see an end in sight and he certainly doesn't act like there's an end in sight. He's so confident in his routine and what he's doing physically, he's going to be around a while," Christensen said on the show.
Immediately after lifting the Lombardi Trophy at the Raymond James Stadium on February 7, Brady revealed he'll be back in 2021. Is it possible for him to win his 8th ring? Well, if anyone can do it, it's Tom.
ADVERTISEMENT
Article continues below this ad