'Definitely Want Everybody Back'- Lavonte David Aiming to Repeat Super Bowl Heroics
Published 03/12/2021, 3:01 PM EST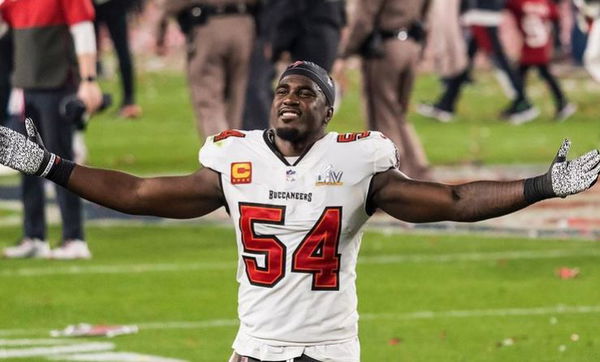 The Bruce Arians-coached Tampa Bay Buccaneers defied all odds to get their hands on a Super Bowl trophy earlier this year. The likes of Lavonte David, Shaquil Barrett, Devon White, and Ndamukong Suh, all impressed in the 9-31 Super Bowl LV win over defending champions Kansas City Chiefs last month.
ADVERTISEMENT
Article continues below this ad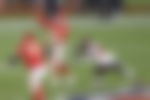 Defensive coordinator Todd Bowles did a magnificent job in silencing the attacking prowess of the Chiefs. Patrick Mahomes, Travis Kelce, Sammy Watkins, and Tyreek Hill, all had an off day as Tom Brady won his 7th Championship ring with relative ease.
ADVERTISEMENT
Article continues below this ad
This was Bruce Arians' first Super Bowl win as NFL Head Coach. With several players running out of a contract in 2021, the Bucs face a tough task in holding on to some of their prized assets. Lavonte David aiming for a Super Bowl repeat ahead of the 2021 NFL season
Lavonte David was one of the latest Tampa Bay Buccaneers players to sign a contract extension in the ongoing offseason. He signed a 2-year deal worth $25 million. But he is hoping to see a few more of his teammates from the 2020 season join him in preseason later this year.
He said, "Everybody's doing whatever they can to get everybody that play on this football team last year, trying to get everybody back man because it was a tight group man.
"We have a lot of playmakers and definitely guys who help us win football games. So we definitely want to get everybody back, come back, and try to win more championships as many as we can. All together.
ADVERTISEMENT
Article continues below this ad
"You know, there's a lot of great guys out there. Now with good football players with good men out there that we play with, we want those types of guys in our locker room, keep them for sure," David said earlier today.
WR Chris Godwin was franchise tagged by the Buccaneers earlier this month. Meanwhile, DL Ndamukong Suh, TE Rob Gronkowski, RB Leonard Fournette, QB Blaine Gabbert, K Ryan Succop, and OLB Shaquil Barrett are all due to enter free agency in the coming weeks. Bucs GM Jason Licht will need to put up a strong fight in order to hold on to some of these big names.
ADVERTISEMENT
Article continues below this ad
With limited cap space, the Buccaneers will have to strike short-term deals with some of these players in order to hold on to them for at least another season.