Tampa Bay Buccaneers GM Has Got "Plans" for Tom Brady Beyond 2022 Season
Published 03/23/2022, 10:30 AM EDT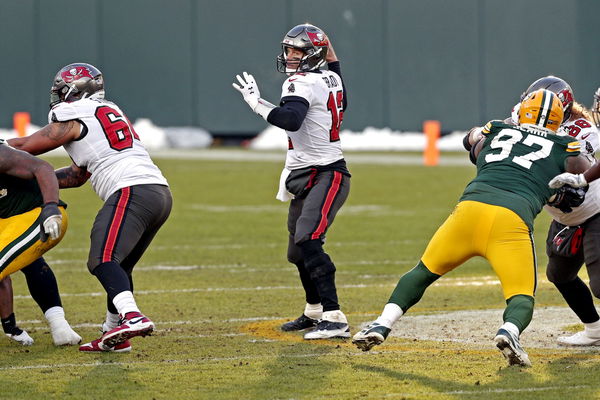 The decision by Tom Brady to come out of retirement changed the perspective for the Tampa Bay Buccaneers in 2022, transforming the organization from an unknown to a Playoff Contender once more. Brady's return to the Buccaneers for season 3 has changed the Buccaneers' summer preparations for the best.
All things considered, Tom Brady's offseason has become a thrill ride. On Monday, the Buccaneers officially confirm WR Chris Godwin's three-year contract renewal. This raises a few big questions: Will Brady continue further than this campaign; How much more of a difference will Brady's comeback make with the Bucs' ability to re-sign its top free agents and add some new star power?
ADVERTISEMENT
Article continues below this ad
A Tom Brady return re-evaluates the Bucs' plans
During a media briefing, Bucs GM Jason Licht addresses it as a topic that needs to be focused on subsequently. Currently, they are focusing on what they have, and what they have to do over the next few days.
Licht mentions, "We have some work to do, and we've got some plans. There are several ways to go about it, but I don't want to get into too much of what we're doing. We've got several alternatives that we can do, and we're confident that we'll be able to get it done."
Tom Brady is back for 2022. Will he be in Tampa for 2023? Said G.M. Jason Licht on Monday: "We'll get to that when we get to it." https://t.co/ZVjvhpQevJ

— ProFootballTalk (@ProFootballTalk) March 21, 2022
Tom Brady's base salary in 2022 is merely $8.92 million, plus a $1.47 million roster bonus to reimburse him for the 17th game. His salary cap is $20.27 million. Of course, if Brady's contract gets extended, the Buccaneers will keep Brady's privileges further than this season. If he intends to conclude his career with another organization, he'll most likely want to have his membership lapse.
How enticing is the Brady Comeback for Tampa?
ADVERTISEMENT
Article continues below this ad
With Brady's comeback, the Buccaneers are becoming a much more appealing team to rejoin or pursue. Moreover, there are a handful of new features in WR Russell Gage, who joined the team via free agency, and offensive guard Shaq Mason, who joined via a trade with the Patriots. More players include RB Leonard Fournette, center Ryan Jensen and CB Carlton Davis.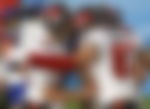 TE Rob Gronkowski and Jason Pierre-Paul remain unsigned amid free agency, so there are still a few questions. With only $14.6 million in cap space, they may have to provide a local bargain to remain underneath the threshold.
ADVERTISEMENT
Article continues below this ad
The return of Tom Brady has undoubtedly aided the franchise. Players, according to Licht, would choose to play alongside the greatest quarterback of all time. The Buccaneers now have access to the athlete's ultimate trick card, and they intend to use it. Furthermore, having a player like him pass the ball to them, or even being on the other side of the ball realizing that Tom is our quarterback, is an immense advantage.
Watch This Story: Baker Mayfield's Preferred Destination Revealed After Being Trashed By Cleveland Browns