Buccaneers, Green Bay, Arizona Cardinals and more – Which Teams Lead the Race to the NFL Playoffs?
Published 10/26/2021, 2:04 PM EDT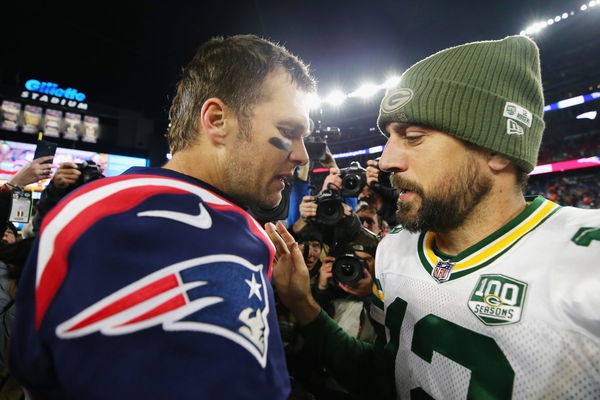 ---
---
The ultimate aim for each of the 32 teams in the NFL is to win the Vince Lombardi Trophy. It is the trophy that is presented to the Super Bowl champion at the end of each season. However, before a club can even consider the Super Bowl, they must first qualify for the playoffs.
ADVERTISEMENT
Article continues below this ad
After over four decades of playing a 16-game regular-season schedule, NFL teams will face a 17-game schedule in 2021. Earlier this year, the NFL increased playoff spot in the AFC and NFC from 6 to 7. because of this, 14 teams will qualify for the postseason at the completion of the regular season. From Tom Brady to the undefeated Arizona Cardinals, in this article, we look at the favorites for the race to the playoffs –
ADVERTISEMENT
Article continues below this ad
Will Tom Brady's Tampa Bay qualify from the NFC?
The NFL is divided into eight divisions, each with four teams. The AFC and NFC each have a North, South, East, and West division. Each of these divisions' top teams qualify automatically. This means that the following teams will get a direct entry into the playoffs if the current standings are final –
Arizona Cardinals [NFC West], Green Bay Packers [NFC North], Tampa Bay Buccaneers [NFC South], and Dallas Cowboys [NFC East] will get a direct entry into the playoffs. If this is the case at the end of week 17, Tom Brady will make it to yet another playoffs with ease.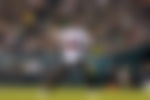 Who are the Table Toppers in AFC? Will the KC Chiefs qualify for NFL playoffs?
ADVERTISEMENT
Article continues below this ad
In the AFC, Tennessee Titans and Buffalo Bills are ruling AFC South and AFC East, respectively. As far as AFC North and AFC West is concerned, Cincinnati Bengals and the Las Vegas Raiders have the best records. Meanwhile, Patrick Mahomes' Kansas City Chiefs are languishing in third in AFC West.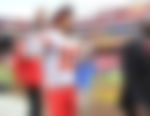 Before the season, very few would have expected the Chiefs and Mahomes to look this bad, but here we are. We've rarely seen the Chiefs look as terrible as they do right now. A 3-4 start for a squad that had gone 38-8 in Mahomes' previous starts seemed improbable. The thought that the Chiefs would not make the playoffs because of poor performance rather than a string of injuries was ridiculous, but if this continues, it wouldn't remain a ridiculous thought.
ADVERTISEMENT
Article continues below this ad
While each team will hope for a trip to SoFi Stadium in Inglewood, California, in February 2022, the few mentioned above have the highest chances.