Tampa Bay Buccaneers Head Coach Bruce Arians Contradicts Tom Brady Retirement Reports: "He Hasn't. Not Even Close To Making His Mind Up Yet. He Told Us"
Published 02/01/2022, 3:27 AM EST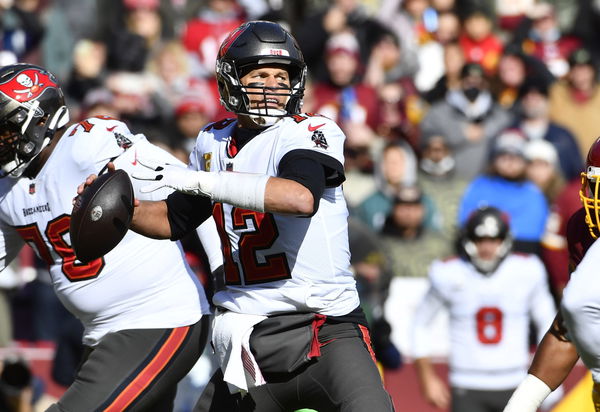 Tampa Bay Buccaneers QB Tom Brady isn't going away just yet, as tributes pour in every hour. The 44-year-old was seen in recent weeks dropping hints about stepping away from the gridiron. Tampa Bay Buccaneers head coach Bruce Arians did share his thoughts, and it is safe to say differs from the news.
ADVERTISEMENT
Article continues below this ad
On January 30th, the news did emanate from ESPN's Adam Schefter and his tweet about Brady. The tweet claimed that he will be stepping away from the game after 22 seasons. But the news did seem untrue for coach Arians, who shared that Brady has not made a final decision on retiring. He stated his reaction saying, "He hasn't. Not even close to making his mind up yet. He told us." 
ADVERTISEMENT
Article continues below this ad
Additionally, some reports claim that Buccaneers GM Jason Licht did receive a call from Brady. The player did inform Licht that he is yet to reach any final decision. However, it was Buccaneers QB's official Twitter that added more confusion. It did release a tweet about the news and deleted it shortly after.
Is Tom Brady just delaying the news?
The only statement regarding this matter that did come from Brady's camp was via his agent, Don Yee. Yee did refuse to comment on the accuracy of the news while assuring that Brady will provide an update soon. He did claim that Brady is well versed in the rigors facing NFL players nowadays while reaching his decision.
ADVERTISEMENT
Article continues below this ad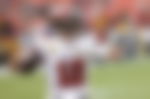 There does appear to be some miscommunication with ESPN, who refuse to budge from their initial reporting. It has become an awkward situation for both Brady and ESPN, who have made a mess of the historic news. However, it seems that the 7-time Super Bowl champion might consider retirement, and his health and family are the main driving force.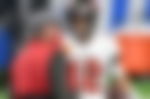 It is a perplexing situation that will be cleared only after a statement from Brady. But the decision from Brady will be a momentous occasion for every NFL fan from around the world.
ADVERTISEMENT
Article continues below this ad
Watch This Story: 2x Super Bowl Champion Ben Roethlisberger Announces his Retirement from NFL After 18-Year Career