Shady McCoy Recalls Tom Brady Trash Talking Tyrann Mathieu: "Tom Came Over Like 'I'm Ain't Mean Nothing Like That'. Mathieu Was Like 'F*ck That' and Tom was Like 'F*ck You!"
Published 01/11/2022, 9:58 AM EST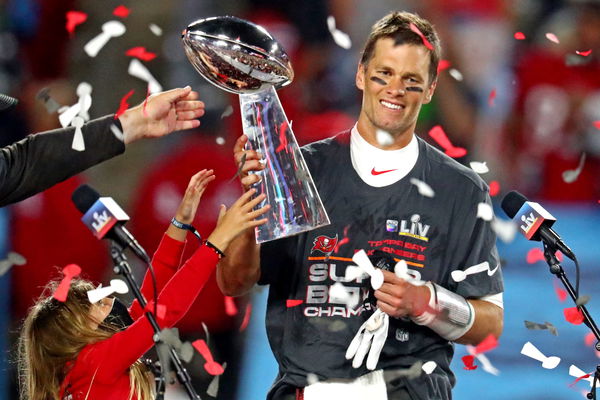 ---
---
NFL franchise Tampa Bay Buccaneers QB Tom Brady and his ultra-competitive were once again a recent topic of conversation. Brady's former teammate LeSean "Shady" McCoy was all praises for him during his appearance on the 'I AM ATHLETE' podcast. The former Buccaneers and Chiefs player who won a Super Bowl with Brady in 2020 was letting everyone know Brady wasn't 'soft'.
ADVERTISEMENT
Article continues below this ad
Many NFL fans consider Brady, 44, as a very approachable and football-minded player. Well, according to Shady McCoy, Brady is one of the toughest and fiercest competitors in all of the NFL. While talking on the podcast, McCoy recalls the Brady-Mathieu incident in Super LV. The incident took place following Brady threw a TD pass to Antonio Brown who converted that for a TD over Chiefs safety Tyrann Mathieu.
ADVERTISEMENT
Article continues below this ad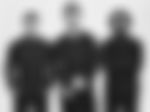 Mathieu was less than pleased with Brady and the Buccaneers, who did celebrate at the cost of his shortcomings. McCoy describes, "So it was on Mathieu so he was like get off me man. Tom came over like 'I ain't mean nothing like that'. Mathieu was like 'F**k that' and Tom was like 'Well f**k you.'" 
Tom Brady being Tom Brady
ADVERTISEMENT
Article continues below this ad
The untouchable feeling that Brady generates is something he truly backs up on the field. He goes on to describe Brady almost as a 'gangsta' and an in-your-face competitor. Many of his fellow players have praised his football IQ and his consistent pursuit of achieving greatness in all of the sports. The desire to play for a different team after almost 20 years with one team to prove himself and his abilities is unheard of.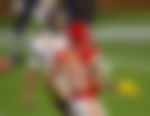 Many greats in sports are not willing to bet their legacies on the line to test themselves and their chances. Brady has considered himself the underdog from the time he was the No. 199 pick. In the 2000 NFL Draft, many teams like the San Francisco 49ers didn't consider him but the QB position is more than that. Many team scouts were so high on the physicality bandwagon that no one took a chance on him. But despite lacking 'mobility', coach Belichick did take a chance on him.
ADVERTISEMENT
Article continues below this ad
Whenever anyone messes up with an ultra-competitive personality, they usually take it personally. Brady did take those snubs personally and his 7 Super Bowl Championship rings are evidence of him proving everyone wrong. He achieves and creates a career repertoire that is unlike anyone who will ever come to pass. The player who did make scouts reevaluate their own parameters for scouting, and his abbreviations read 'TB12'.
Watch This Story: Derrick Henry, Aaron Rodgers and More; Best NFL Players of 2021 (#5 to #1)