Tampa Bay Buccaneers LB Calls Switch Move By Front Office 'Surprising' and Comments on Tom Brady's Return Ahead of NFL Season 2022
Published 06/17/2022, 8:00 PM EDT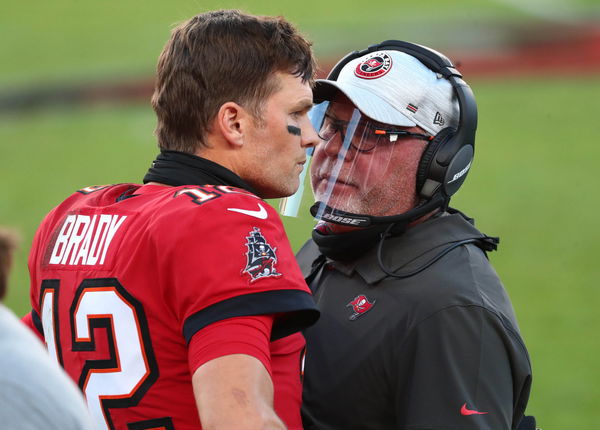 Bruce Arians' departure from the Tampa Bay Buccaneers shocked the NFL community. Bowles will now lead the Bucs. Every fan knows he struggled to run the ball well with the Jets. While the transition looks quite divisive, Bruce gives the defensive-headed mentor a second chance. Even the Buccaneers' LB calls Arians' headway "surprising," but applauds his decision.
The decision of Bruce Arians comes soon after Tom Brady calls for another run in the NFL. Many would've believed that there have been rift rumors between TB12 and BA. However, that doesn't seem to be the case. The offseason has been unique for the Buccaneers, and the excitement continues to take shape.
ADVERTISEMENT
Article continues below this ad
Lavonte David loves the Tampa Bay Buccaneers' new mentorship
LB for the Tampa Bay Buccaneers Lavonte David appears on 'The Rich Eisen Show.' He discusses his transition from Bruce Arians to Todd Bowles as the Bucs' new coach with Rich Eisen. Although he dubs it a shocking maneuver, David admires Arians' preference.
Lavonte mentions, "The whole situation, the way everything turned out, was obviously surprising. You just gotta commend BA for giving his guy a shot. Having given Bowles a chance to take over a football team that was already very talented; a team who guys already knew and kind of familiar with Coach Bowles already."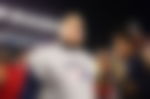 ADVERTISEMENT
Article continues below this ad
Lavonte says he's going to do an efficient job with a lot of these guys later in the interview. He already has his reverence, and it thrilled the players to try for Bowles. He already has a fantastic strategy in place.
Bruce Arians may not have retired if Tom Brady stayed in retirement
Bruce Arians wanted Bowls to take the reins as head coach of the Buccaneers, but only if it kept him in a far less stressful scenario. In an interview with the Tampa Bay Times, Arians stated he was 90 percent certain that the 2021 period would be its last mentoring legacy. However, after Tom Brady announced his departure on Feb. 1, Arians have had reservations.
ADVERTISEMENT
Article continues below this ad
BA has earlier noted that he would leave Bowles in a suitable position to start his second stint as a head trainer. Bowles now has the GOAT, Tom Brady, on board the ship after announcing his comeback. If we go by Lavonte, TB12 might stay for a while. Although, given that Arians is aging and will turn 70 this year. At some point, he had to step down from the role.
Watch This Story: Peyton Manning vs Eli Manning Height Comparison