How Good Was Tom Brady For University Of Michigan?
Published 10/23/2021, 2:04 PM EDT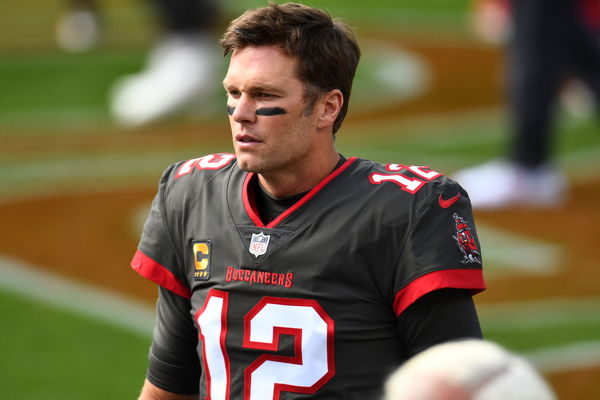 ---
---
Tom Brady is a certified legend of the game. The New England Patriots will always be associated with the legendary quarterback. He was selected in the sixth round of the 2000 NFL Draft by the Patriots, and he has been their starting quarterback since 2001.
ADVERTISEMENT
Article continues below this ad
But before his exploits with the Boston-based side, he plied his trade for the University of Michigan. The seven-time Super Bowl champion while playing was, in all honesty, a shadow of his NFL self. In fact, he was not even the first pick in the draft. Overall, he had above-average starts, but not impressive enough to indicate his greatness to follow.
ADVERTISEMENT
Article continues below this ad
Tom Brady's Junior and Senior year Stats for Michigan
According to Sports Reference, in the 1998 College Football season, Tom Brady completed a respectable 61.9% of his passes for the Wolverines. He covered 2,427 passing yards with fourteen touchdowns and a meager 10 interceptions in his junior years. His junior year stats were clearly not impressive, but things improved for him in the next season.
Tom Brady threw for 2,217 yards, completed 16 touchdowns, and made six interceptions during his senior season. In the 1999 season, Brady also completed 61% of his passes. Michigan finished his senior season with a 10-2 record. The Wolverines that season went on to face Alabama in an Orange Bowl matchup where Tom Brady would lead Michigan to a 35-34 victory against Alabama in the Orange Bowl.
Tom Brady will face an Ohio State starting quarterback for the first time in his NFL career.

"Why is there not a lot of Ohio State quarterbacks in the pros?" Brady said. "A lot of Michigan guys over the years. Not a lot of Ohio State guys." pic.twitter.com/360PPjU2VO

— Brad Galli (@BradGalli) October 21, 2021
Records held by Brady at Michigan University
ADVERTISEMENT
Article continues below this ad
While the Tampa Bay Buccaneers star did not hold any FBS records, his name appears throughout the record book of Michigan University. According to NCAA, one of the most notable record he held was being 4th in Michigan's history to have 200-yard passing games. He had 15 such games.
Brady was fifth in Michigan's history in average passing yards per game in a career (minimum 20 games). He covered 172.6 yards per game. Last, he held the record to be fifth in the university's history to have the lowest interception percentage in a career. He had an impressive 2.67%.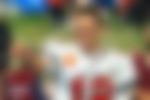 Looking back, these stats are nowhere near Tom Brady's level. Who would've thought back then that the Tom Brady of then would end up being a sensation in the coming years? An incredible story fitting for an incredible player!
ADVERTISEMENT
Article continues below this ad