Tom Brady Announces the Launch of Second Batch of NFTs Highlighting the Beginning of His Career
Published 12/06/2021, 1:05 PM EST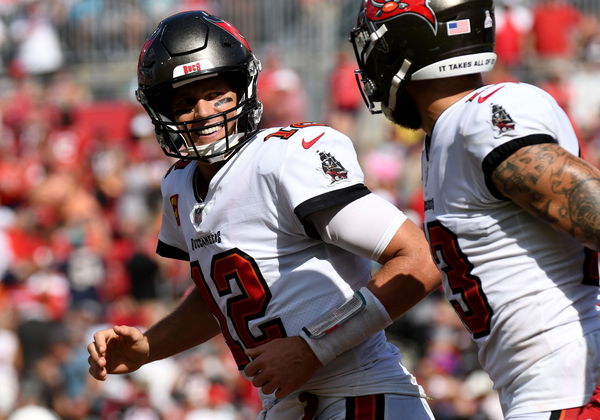 Tom Brady is winning both on and off the field. The 7 time Super Bowl winner is all set to launch his next set of Non – Fungible Tokens. The new NFTs will include a stopwatch, cleats, and jersey used at the NFL combine, among other items.
Tom Brady debuts new set of NFTs called "Live Forever: The Tom Brady Origins Collection"
ADVERTISEMENT
Article continues below this ad
After successfully launching his first set of NFTs, Tom Brady is back again with another batch of Non fungible tokens. On December 9th, people will have access to Tom Brady's new NFT – "Live Forever: The Tom Brady Origins Collection" which takes a trip down the memory lane to Brady's early playing days. According to the G.O.A.T, the astounding success of his first NFT prompted him to launch 16,000 collectibles as part of his new NFT.
"When we saw such incredible demand for Autograph's Preseason Access collection this summer, we knew the very next day that we wanted to start planning for what was next," the Tampa Bay QB said in emailed comments. "It's such an exciting time in both this industry and personally in my career, so we wanted to commemorate it in real time as much as possible."
Tampa Bay Quarterback plans gifting NFTs this holiday season
ADVERTISEMENT
Article continues below this ad
The moment an NFL fan hears about NFT, Brady's image immediately pops up in their mind. The quarterback is a big time NFT and Crypto investor. Thanks to his love for new age investing, he even launched an NFT platform called Autograph this year. Thanks to his obsession with NFTs, the QB is planning on giving NFTs as gifts this holiday season.
"I've been surprised by how many people have been asking me about them. Literally, everybody has asked!" he said. "I'm glad that I've become so involved with NFTs so that I know what I'm talking about, otherwise gift giving could have gotten really complicated this year."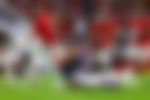 I wish I knew Tom Brady!
ADVERTISEMENT
Article continues below this ad