Tom Brady Announces Unfortunate News For His Die-Hard Fans
Published 10/19/2021, 10:29 AM EDT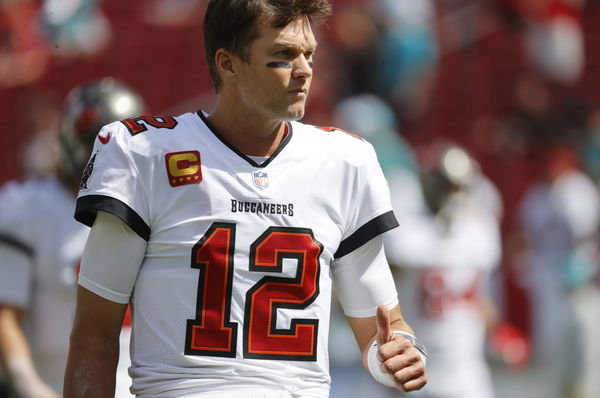 ---
---
With the way he's playing currently, it looks like Tom Brady will easily play till he's 50. However, the veteran quarterback has seemingly dropped a timeline for his eventual retirement. Although not imminent, it still doesn't look good for his die-hard fans. Those who have seen Brady since day one are in for some sad news.
ADVERTISEMENT
Article continues below this ad
When will Tom Brady retire?
ADVERTISEMENT
Article continues below this ad
At 44, Tom Brady has already delved into a bunch of different ventures. Using his celebrity athlete status, he's branched out into fashion, cryptocurrency and even has his own lifestyle brand called TB12. The former Patriots quarterback has achieved all there is to achieve both on the field and off the field.
Yet, Brady strives to put on masterclass performances on a weekly basis. Just recently, Brady threw four touchdown passes against Miami Dolphins to help Tampa Bay to a 45-17 victory. Unfortunately, Brady claims he won't be able to register similar performances as he grows older; he claims on the Let's Go! podcast with Jim Gray.
"I'm not going to play for another six to 10 years. And I think my point was, physically, I feel like I've done a great job in order to put myself in a position to play as long as I want physically. But emotionally, I've realized there's a lot of things that take away from my time and energy, and I think spending time with my family."
Like a typical American dad, Brady claims to put his family first. Given his schedule, it isn't a surprise that Brady wants to make more time for his family. He says, "I love doing that, and there's a big part of my life that's dedicated to my family and other aspects of my life. I'm going to play as long as I can, and when I feel like I'm not a championship-level quarterback and I'm able to prepare at a championship level, then I'll try something different."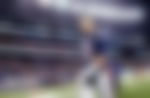 What's next for Brady and the Buccaneers?
ADVERTISEMENT
Article continues below this ad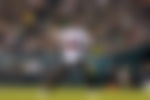 After de-finning the Dolphins and ripping apart the Eagles' wings, it is time for Tom Brady and Tampa Bay Buccaneers to face Chicago Bears. While it isn't the most inviting fixture in the season, some can say the Bucs won't struggle to pick up the win.
The Bears are in crisis mode right now, with their quarterback Justin Fields registering mediocre performances. They recently switched Andy Dalton for him in the QB1 role, but the rookie hasn't picked up speed yet. Going up against Tom Brady and the Bucs could only end up in catastrophe for the youngster.
ADVERTISEMENT
Article continues below this ad
The Bears suffered an agonizing defeat to Green Bay Packers in game week six. Aaron Rodgers taunted the fans after scoring a touchdown, which surely left a bitter taste in the Bears' mouth. After being poked enough, the Bears might maul the Buccaneers to release their frustration. They will have to play with anger. If not, the GOAT will lay out a bear-trap for which there will be no escape.