Buccaneers QB Coach Provides Big Update on Tom Brady's Backup Contention
Published 05/14/2022, 4:41 PM EDT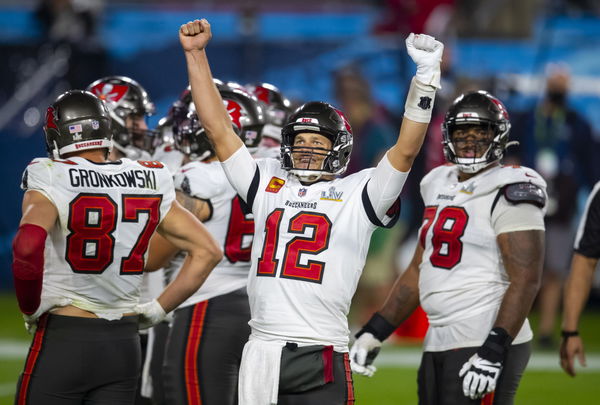 Tampa Bay Buccaneers' quarterbacks' coach Clyde Christensen mentioned in an interview that Kyle Trask would not compete with Blaine Gabbert for the backup quarterback position. This development has happened after Tom Brady returned from retirement to rejoin the Buccaneers.
Kyle Trask is the rookie QB who the Buccaneers drafted at the 2021 draft. Blaine Gabbert is the veteran second-choice QB, behind Tom Brady.
ADVERTISEMENT
Article continues below this ad
Will Trask end up behind Tom Brady as the second-choice QB for the Buccaneers?
Following Tom Brady's announcement of his retirement in February, Trask was in pole position to compete with Gabbert for the QB role at the Buccaneers. However, with Brady's return, the first-choice has become clear.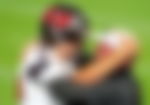 Christensen mentioned while speaking to the media that Trask would not compete with Gabbert for the position. He said, "I think he [Trask] continues to progress. I'm glad we didn't have to find out on opening day this year. That gives us another year to keep developing him."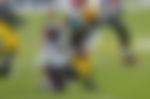 This means the QB coach has gone with the experience of Gabbert to complement Brady's skill and experience, rather than Trask's raw potential.
ADVERTISEMENT
Article continues below this ad
What's next for Kyle Trask?
Gabbert's selection is the most logical choice that the Buccaneers coach could have made to increase their chances of success this season. This also means that Trask would be out of the team, possibly through the entire season, unless there is an injury.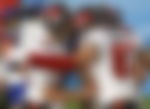 However, as Christensen said, this allows Trask to spend another year learning from the best in the sport and become a more rounded player by the time he takes to the field, possibly in the next season.
ADVERTISEMENT
Article continues below this ad
Watch this story: Tom Brady's Biggest Matchups Revealed As a Possible Farewell Season Arrives for TB12