Tampa Bay Buccaneers QB Tom Brady Talks About What Pushes Him On to Break His Own Records
Published 03/25/2021, 9:00 AM EDT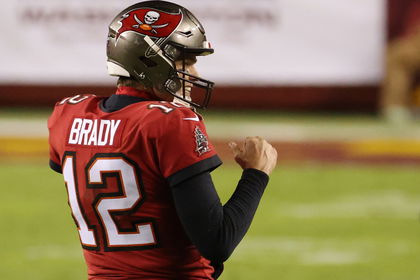 ---
---
Tom Brady is regarded by many as the greatest athlete to have played in the NFL. With a record seven Super Bowl rings, the quarterback's success is unparalleled. 
ADVERTISEMENT
Article continues below this ad
And thus, it's no wonder that through his 20-year playing career, Brady has set many more records that only he can realistically break. But what motivates Tom Brady to keep going? 
At the age of 43, he's done it all and won it all. He even silenced his critics who called him a 'system QB' by winning Super Bowl LV with the Tampa Bay Buccaneers. 
ADVERTISEMENT
Article continues below this ad
During an interview with talk show host James Corden, which featured seven-time F1 world champion Lewis Hamilton, Brady was asked this very question, to which the quarterback had a fitting response
More than a job for Tom Brady 
While talking to Corden, Brady said that for him, playing football is more than just a job. Instead, it's a passion he's been pursuing for years now.  
"I think it's a real love for what I'm doing. This isn't like a job. It's really true love. And I fell in love with what I'm doing a long time ago," said Brady during the interview for a watch company named IWC Schaffhausen.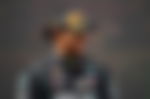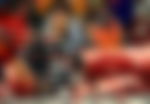 Wanting to stick to what he loves and does best, Brady said the ability to learn and improve his craft is also an important aspect for him. 
"Why take away one of the great loves of your life just arbitrarily to go do other things when maybe not the timing is right? I think the love of what I'm doing and the willingness to continue to learn and to improve is what is really the most enjoyable."
Brady always ready to give his best
Further talking about what has motivated him throughout his career, Tom Brady gave some advice that could come in handy for aspiring athletes. 
"Ultimately, I was always trying to be my best. Not be the best. I always got the satisfaction knowing that I prepared as hard as I could. I gave so much emotionally to what I was doing. I gave so much to my teammates. I gave everything I had. And that's the most satisfying thing," said the seven-time Super Bowl champion.
ADVERTISEMENT
Article continues below this ad
"So even if you don't get the outcome you want, you're still in a way satisfied, although you're probably not happy. But there's a satisfaction knowing you gave your very best," he added.
Success has followed Tom Brady at every step of his career. But clearly, his success has been no fluke. The quarterback has always loved his craft and looked to improve along every step of the way. It is an important lesson for any athlete aspiring for greatness.
ADVERTISEMENT
Article continues below this ad