Buccaneers' Shaq Barrett Recalls First Meeting with Tom Brady
Published 03/19/2021, 5:08 AM EDT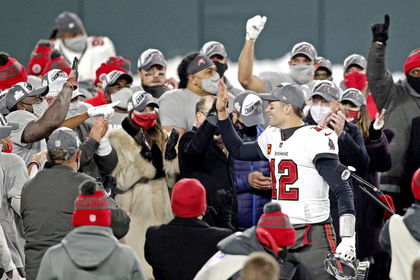 ---
---
Tom Brady has transformed the Tampa Bay Buccaneers. After years of floundering in the NFC, Brady came to the franchise as their saving grace.
ADVERTISEMENT
Article continues below this ad
In his first season, he led the Buccaneers to their first playoff appearance in 14 years. Furthermore, he allowed the Tampa Bay Buccaneers to win their first Super Bowl title in 19 years. Brady has been a revelation for Tampa Bay last year.
Tampa Bay Buccaneers' Shaq Barrett spoke recently with ESPN. Barrett, who recently signed a new contract with the Buccaneers, spoke about his first time meeting with Tom Brady.
ADVERTISEMENT
Article continues below this ad
He revealed how kind Brady was and how excited he was to join the Buccaneers. Barrett told Brady how much they were looking forward to having him in Tampa Bay. "So there's a couple of moments but just initially, my first time actually meeting them face to face, in person. The energy he brought instantly, coming in, sitting like, 'Shaq, I'm glad to be down here, playing'.
"I'm like, 'Yeah, I feel the same way, I'm definitely ready for you to come show us some of your winning ways from New England down here'."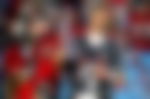 Tom Brady brought leadership to Tampa Bay Buccaneers
Barrett added that Brady has been great since the day he met him. There is no player on the Tampa Bay Buccaneers' roster that has anything other than kind words and amazing experiences with Tom Brady.
Barrett concluded that Brady's infectious desire to win and leadership has been crucial to the Buccaneers' success.
ADVERTISEMENT
Article continues below this ad
"From the first day of actually meeting him in person, it's just been great and going good since then. I'm pretty sure everybody who is on the team who interacted with Tom has something amazing to say about him. It's been amazing to have his leadership on the team."
Can Tom Brady lead the Tampa Bay Buccaneers to another Super Bowl title? The Bucs are the defending champions and will have a tough road ahead of them.
Furthermore, several teams in the NFL will be out for blood, hoping to regroup and come back stronger next season. The Buccaneers will face much stiffer competition as the champions this season.
ADVERTISEMENT
Article continues below this ad