Tom Brady Gets Belittled by Peyton Manning and Drew Brees With This Eye-Opening Stat
Published 12/22/2021, 1:11 PM EST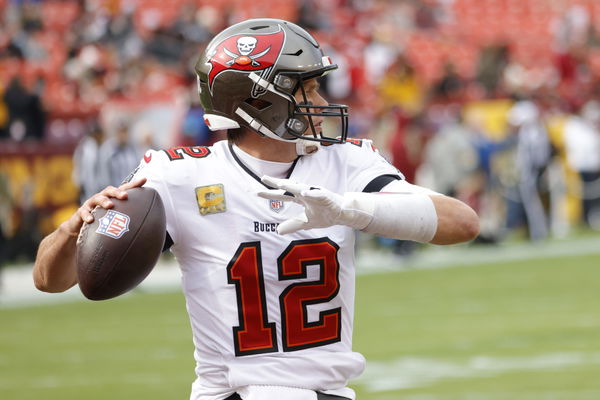 ---
---
Tom Brady is most certainly the greatest quarterback in the NFL all time, but he couldn't assert his dominance over his rivals in all aspects of the play. Finally, on one aspect, he has been belittled by his former rivals Peyton Manning and Drew Brees. Brady, after belittling his opponents for years, finally, has now become the subject of scrutiny.
ADVERTISEMENT
Article continues below this ad
Brady has never lost the chance to outperform his opponents, be it in winning super bowls or leading the league in passing yards. Tom Brady, although, has many wins throughout the course of his career. He has also suffered shutouts a total of three times. However, on the contrary, former New Orleans Saints star quarterback Drew Brees and former Denver Broncos star Peyton Manning have never suffered a shutout in their whole careers.
ADVERTISEMENT
Article continues below this ad
Three shutouts of Tom Brady
ADVERTISEMENT
Article continues below this ad
This is one aspect of the play which Brady failed to focus on. And his rivals have taken over him. Brady first suffered a shutout against the Buffalo Bills in the very first game of the 2003 regular season. Back then, Brady completed just 50 percent of the passes for a meager 123 passing yards and three interceptions as the Patriots lost to the Bills 31-0.
The second time that ever happened was 15 years ago when the Patriots lost to the Dolphins in a 21-0 shut out in Week 14 of the 2006 NFL season. Brady, during that game, completed less than 50 percent of his passes for fewer than 100 passing yards.
ADVERTISEMENT
Article continues below this ad
However, the third time this happened was this past week when the Buccaneers lost to the New Orleans Saints in a 0-9 shut out. During the game, Brady completed 26 of 48 passes for 214 yards and one touchdown to safety CJ Gardener Johnson. Nevertheless, Brady has led the Buccaneers to the top of the NFC South table. Now, they are on their way to the playoffs once again.