Tom Brady Provides Explanation Behind Breaking Microsoft Tablet During Saints Loss
Published 12/25/2021, 3:21 AM EST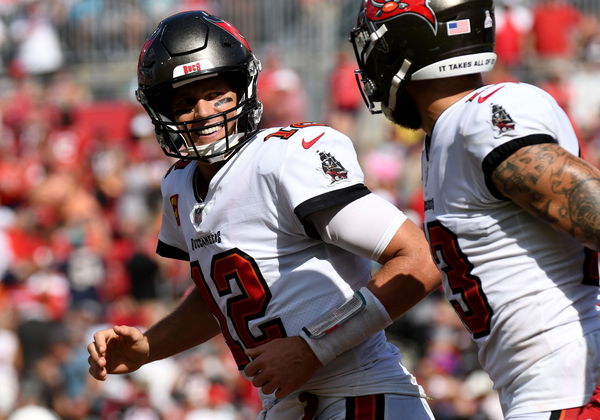 ---
---
Tom Brady is the epitome of professionalism. Seeing his greatness for so many years makes us forget that he is also a fellow human at the end of the day and that it is normal for him to have outbursts like us.
ADVERTISEMENT
Article continues below this ad
Tampa Bay Buccaneers QB loses temper post embarrassing loss to the Saints
ADVERTISEMENT
Article continues below this ad
Imagine scoring in every match from Week 15 of 2006. Now imagine scoring in 255 consecutive regular season and playoff games. Sounds unreal, right? Well, that's exactly what Tom Brady used to do before he embarrassingly went numb against the Saints.
Against the Saints, the GOAT was sacked 4 times with no touchdowns and multiple interceptions. For a player used to greatness, an unexpected humbling experience can be brutal as the Tampa Bay QB lost his temper after the loss. Brady was recorded on tape, furiously throwing profanity towards the Saints bench after the game. He was also caught on camera throwing his team's Microsoft Surface Tablet on the ground.
Tom Brady reveals why he broke a 'Microsoft Tablet'
ADVERTISEMENT
Article continues below this ad
Yes, Tom Brady is the GOAT. Yes, he is a human being, but controlling your anger and not hurting others is also a responsibility of a human being. The GOAT on his podcast revealed that his actions weren't exactly gentlemanly, as he couldn't keep a check on his emotions. "I was pretty… injuries are a totally separate emotion, obviously," Brady explained. "Yeah, I was pretty pissed. I broke the tablet, I threw it."
The quarterback then chose to see the funny part of the controversy by saying how that throw didn't get intercepted. "I didn't want to throw an interception with that tablet," Brady said humorously. "So I made sure I'd hit the ground. It was out of use. There was no chance of that one being used after I got a hold of that tablet," he smirked.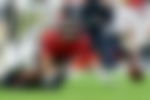 What do you make of this controversy? Let us know your thoughts!
ADVERTISEMENT
Article continues below this ad