Tampa Bay Buccaneers Will Pay a Huge 7-Figure Sum Even Though Rob Gronkowski Won't Take a Snap for Them in 2022
Published 06/23/2022, 8:25 AM EDT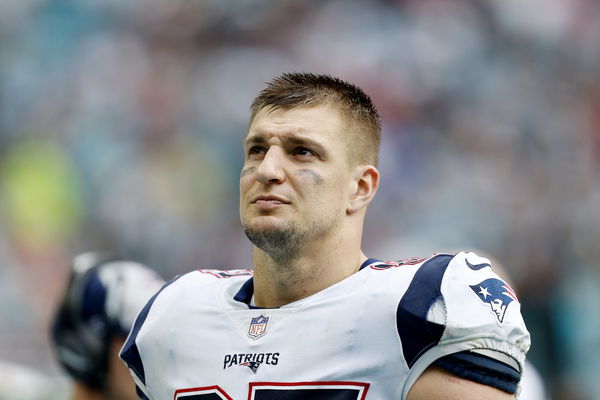 Rob Gronkowski has announced his retirement from the NFL. However, speculations surmounted over the TE's pay. Retired NFL players are entitled to a pension. However, those still under contract go through a different process. And so is the case with Gronk.
The 33-year-old will receive $5 million against the salary cap in 2022 in dead money. NFL analyst Rick Stroud made the revelation in a tweet post.
ADVERTISEMENT
Article continues below this ad
However, what formula is used for players to receive money from their contract after retirement? When a player retires, the team has the option to track the return of a portion of the signing bonus. It is equal to the unplayed section of the contract. Further, that money will no longer count towards the salary cap.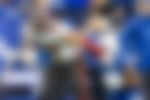 Stroud revealed Gronk's income post-retirement in response to a fan's question. The Twitter user asked, "Curious to know both of your views on what the Bucs will do with additional cap space now that Gronk has retired?"
Rob Gronkowski will receive the Dead Money
Post-June 1 designations play a significant role in helping teams to manage their salary cap. Teams primarily release players with excessive contracts or declining performance. And in Gronk's case, retirement. It is done because it delayed the bonus proration from the remaining or future years. It's done until the following league year when a player is released after June 1.
ADVERTISEMENT
Article continues below this ad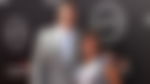 Moreover, in Gronk's case, he will receive $5 Million in dead money as his contract has not expired. However, it is not much of savings for the Buccaneers.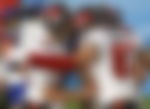 To sum up, the majority of the times when a player retires, there is a residual cap fee because of bonus proration. This cap charge for a player who no longer is on a team's roster is called dead money. Therefore, the Buccaneers will bear the sunk cost of paying Gronk the dead money due to his contractual obligations.
ADVERTISEMENT
Article continues below this ad
Watch This Story: Tom Brady Rob Gronkowski has one exclusive condition for his return to the NFL