Tampa Bay Buccaneers WR Chris Godwin on the struggles of going through an injury
Published 04/25/2021, 8:45 AM EDT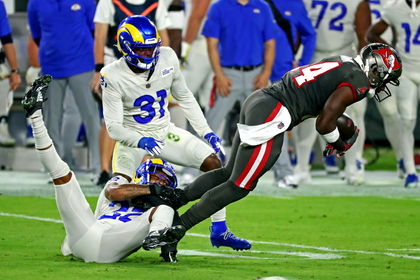 ---
---
Injuries are part and parcel of the NFL. Players know that at any given point in time, their season or even career could be on the line due to an injury. 
ADVERTISEMENT
Article continues below this ad
With injuries cutting short the careers of multiple talented players in the past, it's a part of the game no one wishes existed. Especially Tampa Bay Buccaneers wide receiver Chris Godwin. 
The wide receiver has played four seasons in the NFL so far. Winning his first Super Bowl with the Tampa Bay Buccaneers in 2020, Godwin has evaded any serious injury so far. 
ADVERTISEMENT
Article continues below this ad
But with a few injury niggles here and there, Godwin talked about what it's like to go through a long-term injury. 
Chris Godwin tears into the struggle
During a segment of The Ringer's show '10 Questions With Kyle Brandt', Godwin was asked about how he felt went others around him picked up injuries. 
"Man, I honestly I say this, I absolutely hate when guys get hurt. Especially when it's like a significant injury that's going to take about a year," he said.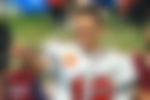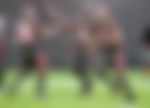 Explaining why he feels the way he does, Chris Godwin highlighted the struggles that athletes like him have to go through when a serious injury hits.
"We put so much into this game. This is our livelihood. A lot of us have been playing for 15-20 years… So much training. 
Just to get to the season and be able to play the entire year with the hopes of winning a Super Bowl. But then you get hurt and you tear an ACL, Achilles and just like these severe injuries," he said.
ADVERTISEMENT
Article continues below this ad
Godwin said that apart from the pain itself, it's the realization that strikes more.
"It just devastates guys like us. That's why you see guys crying. It's not only the pain but the realization that I can't do what I do for a year. You know, and that really bugs me," he added.
With multiple careers hampered in the past, which one NFL player's career do you wish was not cut short by injuries?
ADVERTISEMENT
Article continues below this ad