"He Looks Good On Tape": Davante Adams Hypes Up This Veteran vs Rookie Matchup When Raiders Face Seahawks
Published 11/24/2022, 8:32 AM EST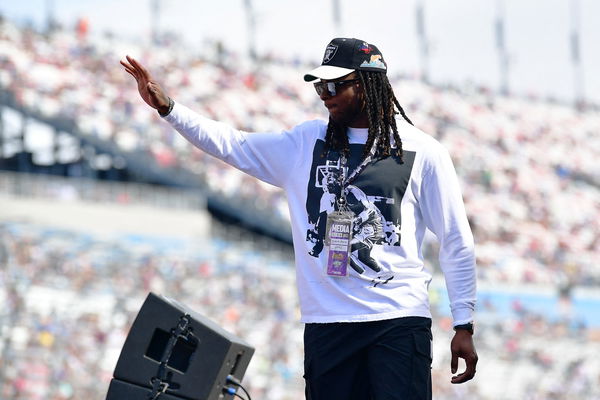 While elites like Jalen Ramsey are struggling to leave a mark this season, a rookie cornerback from UTSA is roaring with his phenomenal success. Even veterans of the game, like Davante Adams, have given a shoutout to this Seahawks' weapon in the Defensive unit.
ADVERTISEMENT
Article continues below this ad
The Raiders will meet the Seahawks in a blockbuster matchup this Sunday. Both sides will look to improve their season record, especially when the Seahawks are tied with the Niners in NFC West and the Raiders, trying to mitigate their embarrassment with just three wins and seven losses. Meanwhile, Davante Adams pointed out a rare talent in Seattle's locker room who had previously surprised coaches in this year's NFL combine.
ADVERTISEMENT
Article continues below this ad
One name to keep an eye on this week at the combine: UTSA CB Tariq Woolen. A converted receiver, Woolen is listed at 6-4, 205 pounds and I'm told he ran an electronically timed 4.2 40 recently in training. John Ross' combine record is 4.22 …

— Tom Pelissero (@TomPelissero) February 28, 2022
UTSA cornerback Tariq Woolen ran a 40-yard dash in just 4.26 seconds that tied with third best in Combine history and became the only player over six feet tall to unlock this achievement. He had a phenomenal college career, and so far, during this NFL season, he was at par with the veterans.
"He looks good on tape. He's a big, much taller corner than what's normal in the league…sure to be a fun matchup, but I've got respect for what I've seen on tape so far, for sure." Davante Adams said about Woolen, per ESPN's Paul Gutierrez. These statements coming from one of the best wide receivers in the league is an achievement in itself.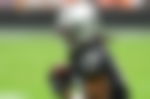 Especially when you are a rookie, it tastes sweeter. According to the statistics, for any cornerback to shine, it takes around three seasons. That is when their real talent oozes out. However, in the case of Woolen, he has already made an impact.
Fans react to Davante Adams making his assessment loud and clear
The 23-year-old now ranks second in terms of interceptions. He has registered 5 interceptions just behind Eagles' cornerback C.J. Gardner-Johnson. Moreover, he secured the 11th position in pass breakups (nine) with an allowed passing rate of 59.7. Fans couldn't just ignore these statistics and gave mixed reactions to Adams' special mention.
Raiders were high on Tariq in the draft too. Was hoping we could've landed him. He's proven himself as a rookie quite well.

— Terry Coulter (@Grumpy_sLaps) November 23, 2022
Meanwhile. few weren't convinced about this claim.
ADVERTISEMENT
Article continues below this ad
ADVERTISEMENT
Article continues below this ad
Well, it would be a fun contest to watch. Adams spitting some kind words shall definitely invoke some kind of stress on him. Fans can tune in for live updates from the Lumen field this Week.
Watch This Story: Ahead of First Thanksgiving as a Single Parent, Tom Brady Details His Special Wish