TE Travis Kelce Snubs Patrick Mahomes as the "Best Dressed" Chiefs Teammate Despite Electric Fashion Sense
Published 12/01/2022, 7:00 PM EST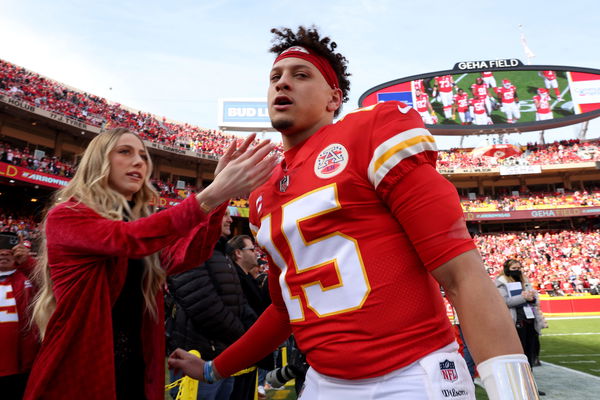 Patrick Mahomes is having a phenomenal season. The 27-year-old quarterback and now a father of two is also a front-runner for this year's MVP. Mahomes has been the recipient of much praise from the league because of his stellar performance this season.
Apart from showcasing his skills on the field, Mahomes has been getting attention for his pre-game outfits. The quarterback indulges in his fashion choices. With a huge platform and millions of fans, athletes can make or break the internet with their fashion choices. The NFL world does not go easy on players and seizes every moment to clown them if they make unconventional or 'bad' fashion choices.
ADVERTISEMENT
Article continues below this ad
Travis Kelce stabs Patrick Mahomes in the back
But Patrick Mahomes has managed to dodge criticism about his wardrobe. His Instagram posts that feature pre-game outfits saw the comments section overrun with  🔥  [fire] emojis. Fans appreciate the quarterback's fashion sense. But what comes as a big surprise is the lack of regard from one of Mahomes' closest friends on the team. Travis Kelce is the Chiefs' most recognizable face apart from Patrick Mahomes. On the field, the duo is unstoppable. But apparently, Kelce doesn't think Mahomes is 'fresh' enough.
 

View this post on Instagram

 
ADVERTISEMENT
Article continues below this ad
Featured on the Chiefs' Instagram account, the tight end answered some questions as part of the segment '10 Questions With Travis Kelce.' When asked about who the best-dressed player on the Chiefs squad was, Kelce failed to mention his quarterback.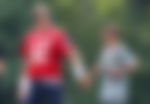 ADVERTISEMENT
Article continues below this ad
Instead, he said, "I'm going to go either Frank Clark, he's up there, I mean he's you know if not the freshest on the team, you know he's up there amongst the freshest in the league." Kelce's second answer also failed to take Mahomes into consideration. He added, "And then, who else puts it together pretty nice man? Jet man, Jet McKinnon. my guy's always fresh, he walks through with the Louis Forces now and then." Thankfully, this seems to be the only area Kelce is in disagreement with Mahomes. The duo has been relentless this season. Both Mahomes and Kelce have contributed to the success of their team. So, this time around, Chiefs Nation will let Kelce's subtle snub slide. After all, who cares about fashion when your team is hopefully Super Bowl-bound?
Watch This Story: Patrick Mahomes saves another franchise business in Kansas City with purity