"Teddy For Us Is Exactly What We Want"- Carolina Panthers Coach Pledges His Support For Newly Signed QB Teddy Bridgewater
Published 06/28/2020, 8:42 AM EDT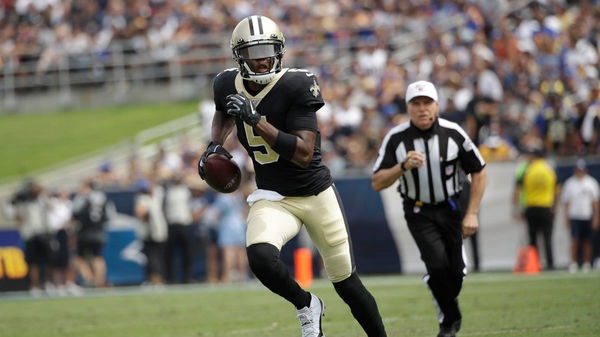 ---
---
Carolina Panthers' head coach, Matt Rhule, spoke out on the newly signed QB Teddy Bridgewater via the Panthers official website. Rhule expressed confidence in the 27-year-old, as he prepares to enter his own as a starting QB. The former Giants assistant offensive line remains steadfast that Bridgewater will be the integration that the Panthers needed.
ADVERTISEMENT
Article continues below this ad
Moreover, there have been questions surrounding the throwing arm of Bridgewater going into his stint with the franchise. The 2014 first-round draft QB has yet to set into his role in terms of certain minute details of a successful QB.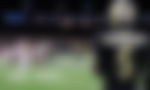 ADVERTISEMENT
Article continues below this ad
Matt Rhule on Teddy Bridgewater
If Head Coach Matt Rhule is to be believed, Bridgewater's sketchy past with throwing downfield will not be a hindrance.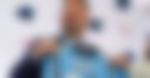 "I don't really listen, hear those things. Teddy, for us, is exactly what we want. He certainly has the arm strength to do it. But I think he's done what he's been asked to do. I think one of the great things that's one of the strengths of our team is that Robby Anderson's a deep-play threat. Curtis Samuel is a deep-play threat. DJ Moore is a deep-play threat," Rhule said.
ADVERTISEMENT
Article continues below this ad
"So we feel like we have the power to be able to take advantage of throwing the ball downfield, and we know Teddy can do that."
The former college coach has been involved in coaching a host of athletes who went on to join the NFL. Although he is a relative newcomer to the league within the capacity of the head coach, he has no lack of experience. Moreover, Rhule has also expressed a great belief in the offensive system that the Panthers have curated under Joe Brady.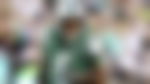 ADVERTISEMENT
Article continues below this ad
Teddy Bridgewater has shown his capability on the field with an impressive 5-0 run as New Orleans Saints QB in 2019. He replaced Drew Brees, who suffered an injury to his thumb in week 3. Additionally, Bridgewater has shown the ability to adapt to a dynamic offensive selection around him in the past.
In light of these statements, all eyes will be on the Panthers QB as the 2020 season inches closer.