Tension in the Air as Panthers Owner Speaks to Michigan's Jim Harbaugh Amid NCAA Backlash
Published 01/09/2023, 10:18 AM EST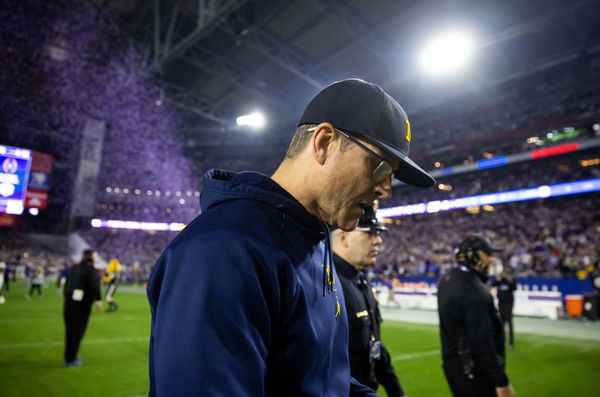 The NFL regular season will now be coming to a close following Week 18. With a full season to assess and analyze, the management will have their hands full with important decisions to make. For some head coaches, it might not be good a discussion, but for some, it will open a new door.
The highly speculated prospect to get a job in the league is the University of Michigan's Jim Harbaugh. The former San Francisco 49ers HC has been in talks with Carolina Panthers' ownership.
Jim Harbaugh holds talks with David Tepper
ADVERTISEMENT
Article continues below this ad
Sources close to CBS have told that Harbaugh has been on a call with the Panthers' Owner David Tepper. However, it was also revealed that it was not the ownership group that initiated the call. The representatives of the 59-year-old had been trying to get on the call with Tepper for days now. It is not considered a job interview yet.
The Panther fired their HC Matt Rhule after five games, this season. Since then, interim coach Steve Wilks has been impressing the NFL world after a turnaround. Wilks has a record of 5-6, which nearly opened a window for the team to get the NFC South division title. But now, after being eliminated this past week, talks about the HC appointment have heated up.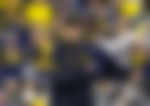 Harbaugh has been making the rounds as a probable competition for Wilks. "I am aware of the rumors and speculation over the past few days," Harbaugh added. "As I stated in December, while no one knows what the future holds, I expect that I will be enthusiastically coaching Michigan in 2023."
ADVERTISEMENT
Article continues below this ad
NCAA rule violation
While there has been a lot of tension in the air over the future of the Michigans' coach, the team has received a Notice of Allegations from the NCAA. This document consists of five alleged rules violations involving the university's football program, particularly head coach Jim Harbaugh.
ADVERTISEMENT
Article continues below this ad
There have been five level two violations which are rather minor by themselves, however, a number of them can turn into a level one violation. Michigan's Level I violation concerns Harbaugh allegedly providing false or misleading information to NCAA investigators looking into one of the Level II violations. This can turn into big trouble for the University.
Watch this story: Truth vs Hype: Will Tom Brady join the Dolphins.