"That Call Was Trash" – Patrick Mahomes' Fiancee Enraged at NFL Officials After Chiefs vs Chargers
Published 09/29/2021, 9:47 AM EDT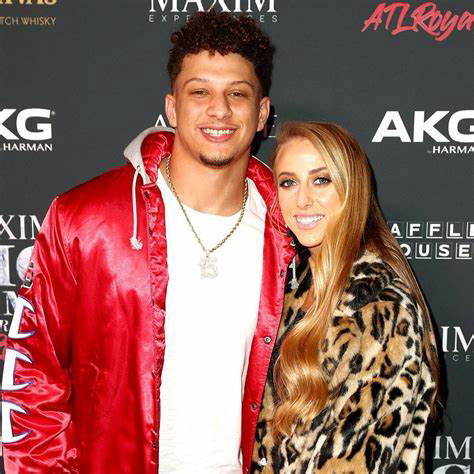 Patrick Mahomes' Kansas City Chiefs are off to an unexpected start to their 21/22 campaign. The team that has appeared in two Super Bowls in the last two years has gotten off to a bumpy start by losing two of their opening three fixtures. KC Chiefs last night suffered a surprising defeat against the Los Angeles Chargers.
The Chargers defeated the Chiefs 30-24 in a spirited performance. This loss puts the Chiefs at 1-2, which is its first losing record since week six of the 2015 season. This performance expectedly upset KC Chiefs fans. So was KC Chiefs' Patrick Mahomes' fiancee, who took to Twitter to express her disgust.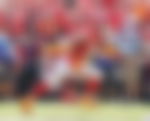 Patrick Mahomes' fiancee disgusted by NFL officiating standards
ADVERTISEMENT
Article continues below this ad
Patrick Mahomes' fiance, Brittany Matthews, took to Twitter to share her frustration after the Chiefs' loss against the Chargers. She did not blame the performance of her fiancee or his teammates. Surprisingly, her main point of concern was the officiating by the referees, which she felt was pathetic.
The main point of Brittany's ire was a supposedly wrongly adjudged call of pass interference against a KC Chiefs player which led to the Chargers' winning touchdown. As the match neared its conclusion, she tweeted, "That call was Trashhhhhh" to express her disappointment.
KC Chiefs' star quarterback sounds optimistic after the loss
ADVERTISEMENT
Article continues below this ad
While Patrick Mahomes' fiancee shared the sentiments of the majority of KC Chiefs fans, Patrick Mahomes, on the contrary, was as cool as a cucumber. He acknowledged the fact that the team is going through adversity, which is not a bad thing as adversity is a great teacher as well.
ADVERTISEMENT
Article continues below this ad
He then addressed his teams' fan base and instilled them with optimism that the Chiefs will bounce back soon. He tweeted, "A little adversity never hurts #ChiefsKingdom We will be back soon!" His fiancee, Brittany Matthews, also retweeted this message to her own feed.