"That's a Lot of F***ing Guys": Ex-NFL Punter Shows Support to Russell Wilson Amidst Birthday Bash and Broncos QB Debate
Published 12/02/2022, 10:30 AM EST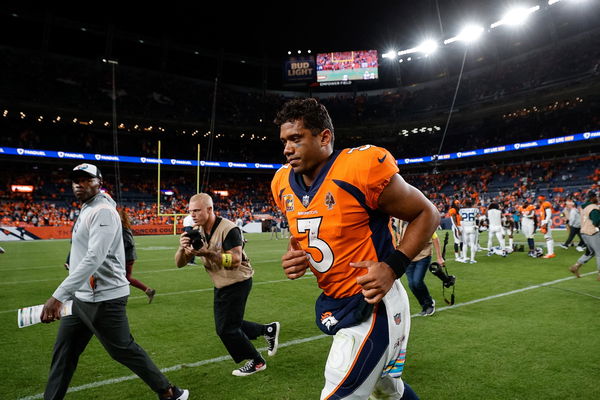 Russell Wilson has remained a hot topic of debate since his move to Colorado. His move to the Broncos looked like a huge success. But that was not the case in reality. The DangeRuss Era did not have a surreal beginning. Wilson recently celebrated his birthday bash hosted by Ciara. But the criticism keeps on coming. The former NFL punter turned media sensation backed the Broncos QB.
In the latest edition of the Pat McAfee Show, the ex-NFL punter spoke about Russell Wilson. The Broncos quarterback celebrated his birthday with Ciara. The singer invited the team to attend the celebrations. But not all of them showed up at the Asterisk's birth anniversary. McAfee spoke about the situation and showed a lot of support for the quarterback.
ADVERTISEMENT
Article continues below this ad
Pat McAfee mentioned, "You start doing some quick math about 27 to 30 people probably showed up… So we'll go like, 24 to 30 guys from the team, maybe 23 to 30. That's a lot of f***king guys to show. I guess the internet was cooking Russell. Only half the team showed up. Off day after Week 12, before Week 13 of an NFL season, you don't get much downtime."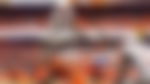 "Everybody's miserable, let alone everybody having families and the holiday season and everything going on. 20 some people going to a guy's birthday if everybody's invited. In my eyes, it makes me change how I think about Russell Wilson. Like, honestly, it makes me kind of change his teammates did go to his birthday party. Happy birthday, Russell Wilson! I think this is big for the Russell Wilson brand," He added.
Wilson faced scrutiny over how half of the team attended the festivities. But McAfee thinks as a good thing despite the franchise's situation.
Russell Wilson was never the first option for the Broncos
The Russell Wilson trade to the Broncos was an off-season bombshell. After hearing the news, NFL fans went into a frenzy. However, it may come as a surprise, but Wilson was never the Broncos' first choice. They wanted a quarterback legend but had to settle for Robot Russell.
ADVERTISEMENT
Article continues below this ad
As per ESPN's Jeremy Fowler, several league executives remain convinced that Aaron Rodgers was the Broncos' first-round pick. However, when the four-time MVP re-signed with the Green Bay Packers, they were forced to resolve their quarterback search with Wilson.
ADVERTISEMENT
Article continues below this ad
Will DangeRuss reclaim his position after an unfortunate start with the Broncos? It is subject to witness.
Watch This Story: Tom Brady, New England Patriots News Shocks NFL World to the Core
Edited By: Deepika Bhaduri