"That's His Mindset": Andy Reid's Injury Update on Concerned Patrick Mahomes Keeps NFL Fans in War Zone
Published 01/25/2023, 9:00 AM EST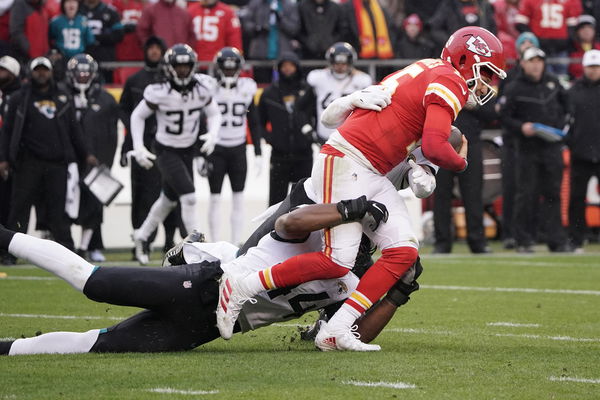 Patrick Mahomes and the Kansas City Chiefs have sealed their fate with Joe Burrow's Bengals for the AFC Championship clash this weekend. However, it came at an enormous cost as the Chiefs quarterback suffered a devastating blow in their divisional round win against the Jacksonville Jaguars on Saturday. However, HC Andy Ried has no doubts whatsoever about his QB.
Jaguars' safety Arden Key landed unpleasantly on Patrick Mahomes after the latter was going down from a tackle. Mahomes limped through the first quarter and missed the second. He came back for the third and fourth quarters in the 27-20 win. And Andy Reid provided some updates as he addressed the press via zoom before Sunday's AFC title game.
Mahomes' MRI scan reveals troublesome news for fans
ADVERTISEMENT
Article continues below this ad
Chiefs head coach Andy Reid forced Patrick Mahomes to get X-rays done in the second quarter. And after the results came back to their liking, Mahomes stepped back on and drove his offense to another 10 points on the board. However, his post-game MRI scan revealed a high ankle sprain. And given the usual recovery time from such injuries, the Chiefs have suddenly become the underdogs at home against the Cincinnati Bengals this Sunday.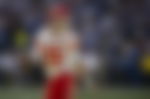 The 2020 Super Bowl MVP is confident about playing the rematch of last year's AFC championship game against Cool Joe Burrow. Joe has a 3-0 run against Patrick's Chiefs and remains the only quarterback in the NFL to have not lost against Canon-arm Mahomes. "He mentioned that he's going to play. That's his mindset and then we'll just take it day by day and see how he does," Andy Reid noted.
Patrick Mahomes dealt with a similar situation before his 2020-21 Conference Championship game. However, it was a turf toe injury at that time. Reid increased Patrick's workload in practice to hasten the recovery. And the Chiefs HC thinks they might have to go on a similar path this time.
Andy Reid believes in Patrick Mahomes
ADVERTISEMENT
Article continues below this ad
"It's just too early to tell you. I'm going to see how he's doing when we get to that Wednesday practice and see where he's at," Reid said to the media. Andy also spoke about the possibility of Patrick Mahomes playing this Sunday without attending the practice. "He's never done that, so I don't have an answer for you on that," Reid added.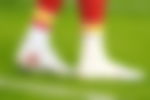 Mahomes suffered an ankle sprain in Week 1 of the 2019 NFL season. And returned the next week to pass for 400 yards and 4 touchdowns against the Las Vegas Raiders. However, his HC believes that this high ankle sprain is worse in nature.
ADVERTISEMENT
Article continues below this ad
WATCH THIS STORY: Patrick Mahomes wants a special favor from enthused fans
Patrick Mahomes leads the NFL this season in passing yards and touchdowns. And he doesn't want to let this injury come in the way of a potential Lombardi Trophy season. Pat is receiving the appropriate treatment and continues his hard work for Sunday's availability.