"That's Just a Rare Trait" – Drew Brees Reveals Saints Teammate Alvin Kamara's Hidden Talent
Published 12/28/2020, 3:26 PM EST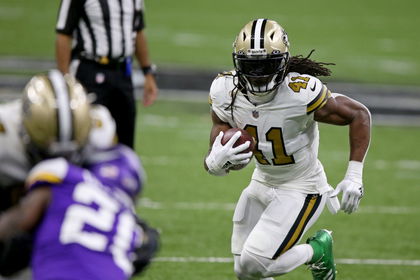 ---
---
The last couple of weeks have been a whirlwind for New Orleans Saints and their massive fanbase. Drew Brees and Co. were one of the first teams to confirm a spot in this year's playoffs. But one reason for their dominance in 2020 is the emergence of running back Alvin Kamara.
ADVERTISEMENT
Article continues below this ad
The 25-year old Saints superstar made headlines when he put in an eye-catching display against the Minnesota Vikings on Christmas day. Kamara scored six rushing touchdowns in one single game as the Saints sealed their fourth consecutive NFC South divisional win. Here's what veteran Saints quarterback Drew Brees had to say about his swashbuckling teammate.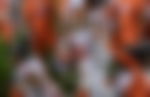 ADVERTISEMENT
Article continues below this ad
Drew Brees heaps praise on in-form teammate Alvin Kamara
Super Bowl-winning quarterback Drew Brees singled out Kamara for special recognition at today's press meet.
He said, "He knows football. I mean, he knows about a lot of things. I mean, he's just, he's just one of those guys that can hear something one time and he's got it. You know, there are some guys who you know need to be able to you know rep something a few times before it becomes ingrained."
ADVERTISEMENT
Article continues below this ad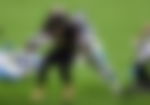 "And I think I mean listen, I'm kind of one of those guys you know, I'm a rep guy like reps are like, you know, feeling timing and rhythm and just doing it kind of over and over again to to get the the feel of something or the confidence with something. And Alvin is one of those guys who you can just tell him something, you know, he doesn't necessarily even need to get out there and rep it and he's got it. You know, he'll remember it, he'll retain it. And I think that's just that's a rare trait," Brees said earlier today.
In nine games last year, Kamara registered five rushing touchdowns for the Saints. However, after his Week 16 blitzkrieg against the Vikings, Kamara already has 16 rushing TDs to his name. He can build on that tally in the coming weeks. Can coach Sean Payton lead the Saints to the elusive Lombardi Trophy this season?
ADVERTISEMENT
Article continues below this ad