"That's My Guy"- Juju Smith-Schuster Gives a Shoutout to Jets Quarterback Sam Darnold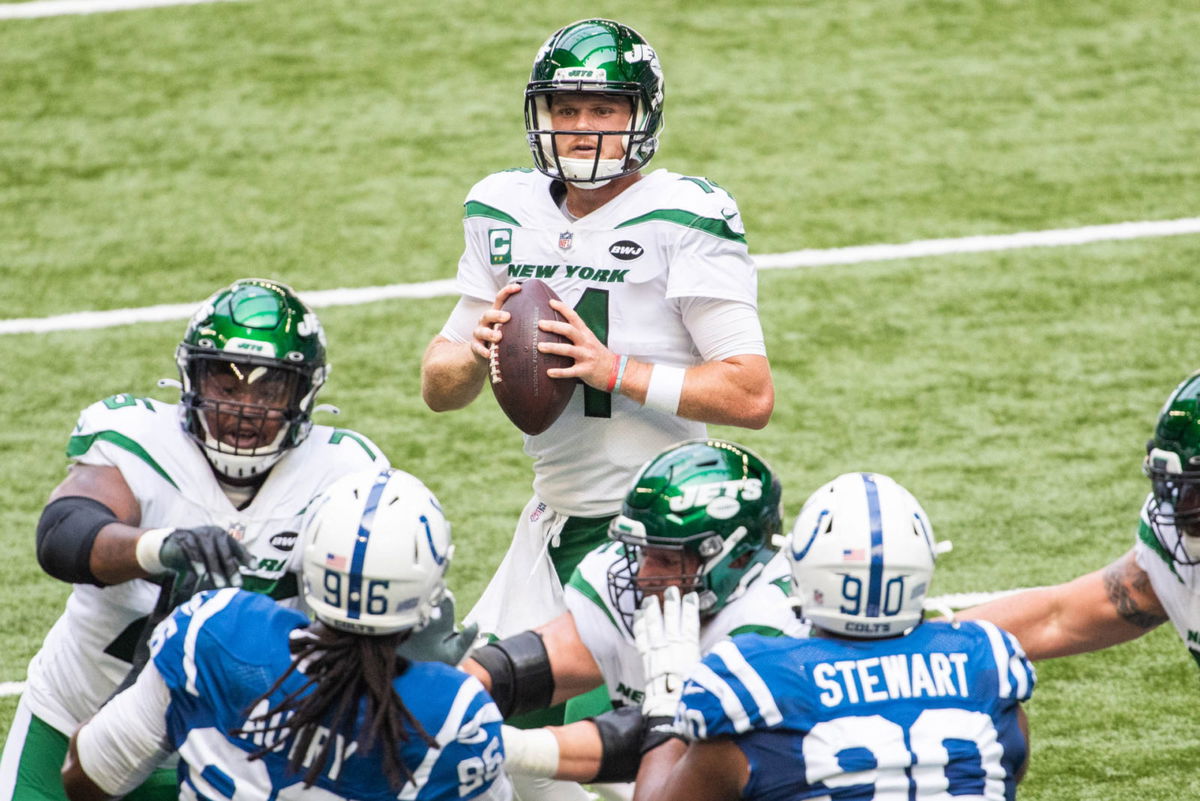 Mike Tomlin's Pittsburgh Steelers have enjoyed a fine start to their 2020 NFL campaign. They find themselves on a 3-0 record at the end of Week Three and are very much in contention to make the 2020 NFL Playoffs. But the same cannot be said for the Sam Darnold-led New York Jets.
The Jets are yet to win a single game this season, with Darnold as their starting quarterback. The former USC man had a tough outing in Sunday's game against the Indianapolis Colts.
Darnold threw two pick-six's during the game as the Jets suffered a 36-7 loss. They are now slated to go up against the struggling Denver Broncos on Thursday night.
Despite their below-par display, Steelers wideout Juju Smith-Schuster still holds 'good friend' Sam Darnold in high regard.
ALSO READ- Aaron Rodgers Labels Packers Running Back Aaron Jones as 'One of His Best Teammates in 16 Years'
Juju Smith- Schuster looking forward to playing along with Sam Darnold
Sam Darnold dances in the pocket and hits @HNYNUT_BERRIOS for a @nyjets touchdown! #TakeFlight

📺: #NYJvsIND on CBS
📱: NFL app // Yahoo Sports app: https://t.co/9RobDGGsOD pic.twitter.com/ononGvstpm

— NFL (@NFL) September 27, 2020
Pittsburgh Steelers star, Juju Smith-Schuster, played alongside Darnold at USC back during his college football days. Here's what Smith-Schuster said about Darnold, who's had a tough outing in 2020 thus far.
"That my guy, man. Sam Darnold, if we could get him to Pittsburgh, I would, but I love Ben [Roethlisberger] so it is what it is. I'm just saying he's a great kid. I played with him so he's one of my boys so I wouldn't mind playing with him again.
"I played with Sam Darnold in college and he was a great player, led us to a Rose Bowl. There's no doubt that he has that 'it' factor in him. The NFL's a lot different now, schemes and all that other stuff so I think that it just takes time.
"I think his time is coming soon. Right now, I think it's tough," Smith-Schuster said on the "All Things Covered" podcast.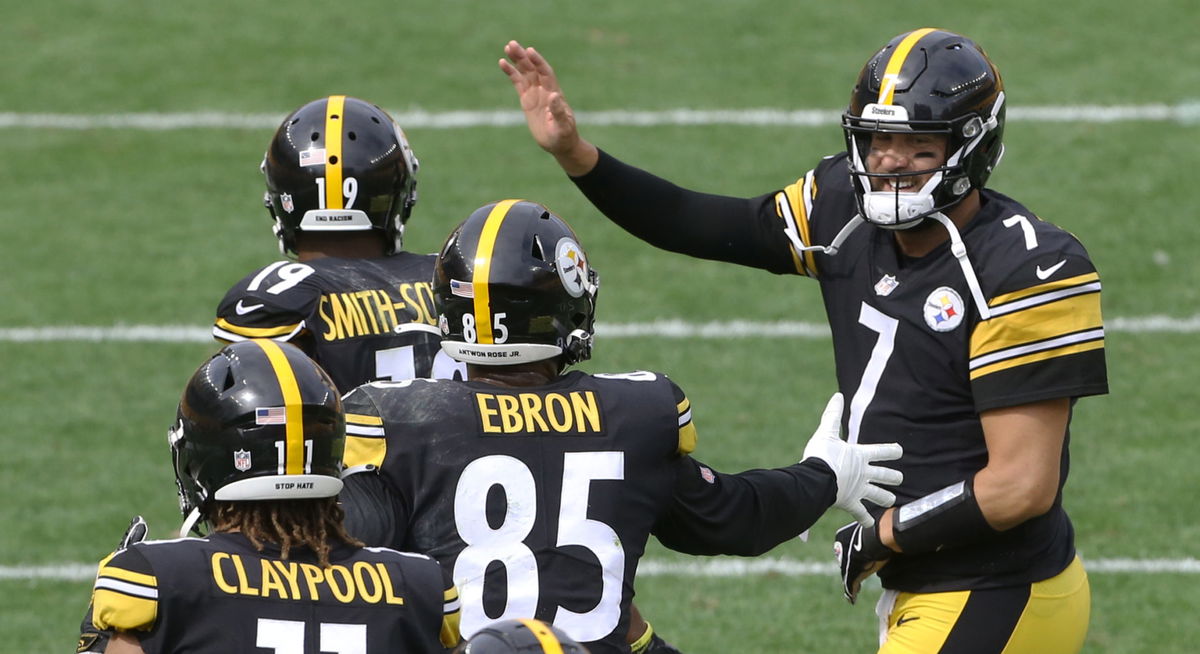 Smith-Schuster and Ben Roethlisberger's Pittsburgh Steelers are on a three-game winning streak in the league. Their game against the Ryan Tannehill-led Tennessee Titans in Week Four has been called off until further notice.
Eight members from the Titans tested positive for COVID-19 in the past week. They shut down the Titans' facility as a precaution; however, the league is working on a potential date for these two teams to face-off in October.
ALSO READ- Aaron Rodgers vs Russell Wilson: The Battle for NFL MVP Rages On