'That's Not the Reality of Football' – Tom Brady Urges Teammates Not To Grow Complacent In Pursuit of Super Bowl Repeat
Published 06/09/2021, 3:11 PM EDT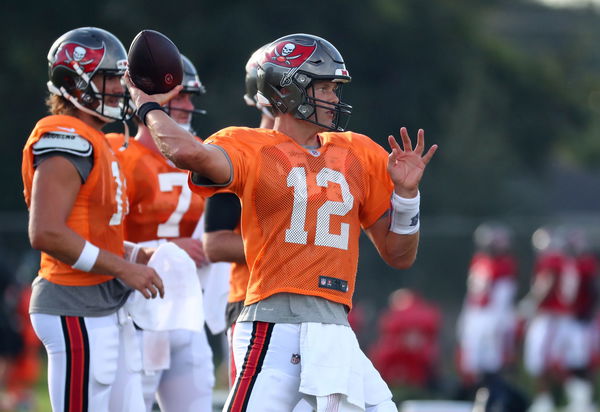 ---
---
Tom Brady knows a thing or two about defending a Super Bowl title. In fact, he was on the team that last achieved the feat back in 2004. Then part of the New England Patriots, Brady was part of the historic side coached by Bill Belichick to successfully run it back. 
ADVERTISEMENT
Article continues below this ad
17 years since and no team has managed to replicate the feat. The Kansas City Chiefs went close last season only to be thwarted by Brady and his Buccaneers. 
Now looking at a prospective Super Bowl rerun, Brady issued a warning to his teammates. What worked in February 2021 might not be enough to guide them to the next big event in February 2022. 
ADVERTISEMENT
Article continues below this ad
Tom Brady urges Buccaneers teammates to stay focused 
Speaking to the media after practice, Brady talked about the assumption that with the whole starting roster from Super Bowl LV back for 2022, the Bucs will once again ride the waves to claim their second Super Bowl in as many years. But Brady made it clear that football doesn't work that way.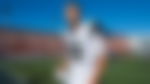 "I think the assumption comes from the belief that it'll just be exactly like it was last year. I think that's what you gotta not fall into is that, 'Oh this is the way it worked last year, so this is the way it'll be this year.' The reality is everything's different," Brady said.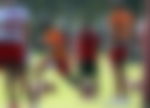 Tom Brady said that the 2021 season will entail new challenges, ones that the Bucs were not exposed to last season.
"The teams will approach you a little bit differently. You're kinda the team everyone's watching now. There are different degrees of expectation. There's more external noise. There'll be more people wanting to come to games. More opportunity to do things outside of football."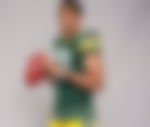 ADVERTISEMENT
Article continues below this ad
And this is when Brady emphasized the need for the Bucs to remain focused and chase the ultimate goal.
"I think the reality is you have to stay focused on what's really important. How do you improve? How do you get better from week to week, day-to-day? Improve your routine. Improve your communication with your teammates, with your coaches. 
ADVERTISEMENT
Article continues below this ad
Not allow your mind to really fall into this position that you make this assumption that just because you did something in February that you'll do it again next February. Because, that's not the reality of football."
Entering year 22, Brady knows the ins and outs of the NFL. So when Brady speaks, his teammates better listen.