"That's What You Have To Do"- Hall Of Famer Warren Moon Gives Buccaneers' Tom Brady Advice About Distribution To Teammates
Tom Brady is without a doubt one of the greatest of all time. The consistency that the man has displayed, not to mention his championship pedigree, puts him in the uppermost pantheon of football greats.
The most astonishing thing about Brady is his career longevity. And much like fine wine, he has only grown better with age. The fact that his Super Bowl victories with the New England Patriots have come mostly towards his late 30s and early 40s is a testament to his mental fortitude.
Brady now has the biggest challenge of his career, helping the Tampa Bay Buccaneers to the Super Bowl. The team is currently on a 7-3 start to the season.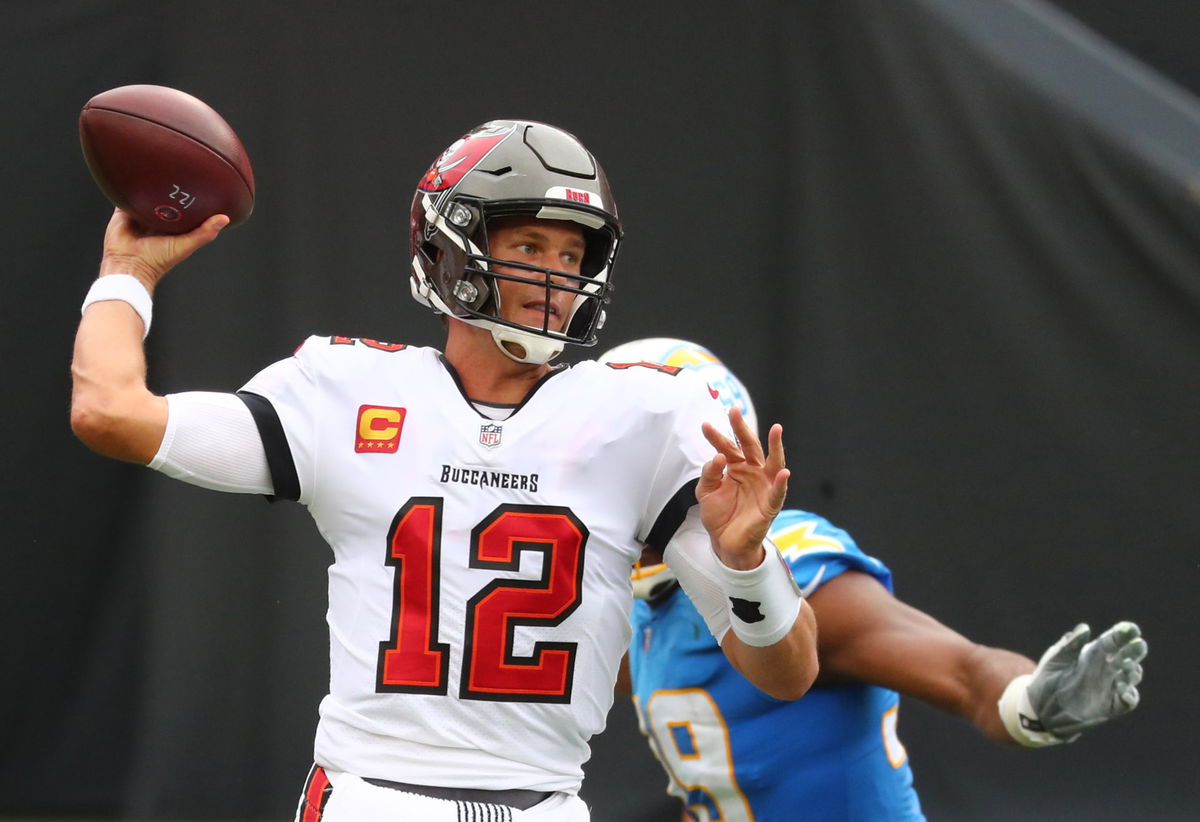 But Brady has found struggles in helping the team. He's still completing about 66% of his passes, but he isn't providing the kind of service he used to
Hall of fame quarterback Warren Moon recently spoke to Colin Cowherd. When asked what Brady could do, Moon gave an example from his own career about the benefit of good distribution.
"When I played in Houston in the run-and-shoot, we had four wide receivers every down….One year, three of those guys made the pro-bowl with me because I distributed the ball pretty evenly to those guys and they were all very successful."
Warren Moon offers some advice to Tom Brady
Moon suggested that Brady needs to understand the players he has at his disposal. "And that's what you have to do when you have a lot of different weapons, you have to keep all those guys happy somehow someway. And they all have different personalities."
Moon explained the intricacies of using different wide receivers using an example of different mentalities. "So there might be a guy who you have to get the ball early in the ball game to keep him going.
"And somebody else might not have to see the ball until the third quarter and he's going to be fine, he's still going to run his rounds hard."
Moon recommends to Brady to try to understand what they need. They're talented enough to be on the team. "So you just have to understand who your players are, they're all talented. You just want to get them all the football because they can all help the team."
It will be fascinating to watch Brady with this Buccaneers team. The outfit is off to a good start, but Tampa brought Brady in for one reason – to reach the Super Bowl.
Aaditya Krishnamurthy
NBA & NFL Writer. Believes that Derrick Rose would be a top-3 player today had he not gotten injured. The harsh truth is OBJ peaked after THAT catch in 2014.