"That's Where He Made the Mistake"- Former NFL Star Explains the Problem for Dak Prescott After Patrick Mahomes Deal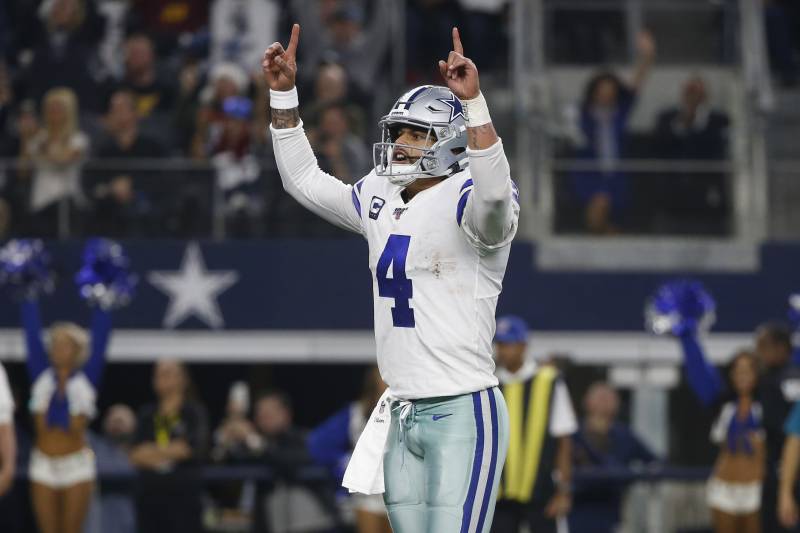 Patrick Mahomes' massive $450 million contract with the Kansas City Chiefs took the NFL community by storm. The historic deal has stirred numerous discussions regarding Dak Prescott and his future at Dallas Cowboys.
Some speculate that Mahomes' bargain could potentially open doors for Prescott, as he also stands a chance to finally sign a long-term deal with the Cowboys. But former NFL tight end Shannon Sharpe does not concur.
He believes that the Chiefs' decision to offer Mahomes a long-term deal doesn't necessarily mean that the Cowboys will follow suit and whip up a deal for Prescott.
He projected some estimations that suggest that the Cowboys are not in a position to bind Dak Prescott to a 10-year contract, not dissimilar to the one that we saw earlier this week.
ALSO READ- "Dak Prescott Will Get All the Money He Wants" – Analyst on QB's New Contract
Does Dak Prescott stand a chance to match Mahome's deal?
Speaking at the Skip and Shannon: Undisputed show, Shannon Sharpe said, "It's gonna have an adverse effect for the simple fact that Jerry didn't get the deal done a year early. See, the thing that Mahome's has in his deal the first couple of years is very cap friendly, very team-friendly.
"Because he still has two years left and he only took 10 million dollars signing bonus. So, if you prorate that over, you, say the life for the contract, he's getting just over million and a half per year. He got $10 million at the time of signing."
When asked, if Mahomes would get $63.5 million as a joining bonus, Sharpe replied, "No, no, no, no… I am looking at his signing bonus. A lot of the money goes to the roster bonuses. It's that what's gonna happen it's highly complex.
"It's a 113 pages contract. He wouldn't make 50 million dollars in the next 10 years. And that's not how NFL contracts work. Maybe in baseball, maybe in basketball.
"But I think the thing is that when you get into his… let's not get a whole lot into his, you know, he got roster bonuses, workout bonus, when you win the AFC championships, go to the super bowl, when you win MVP, and all that." 
Are the Cowboys not interested in Dak?
"When you look down at it, he has two years remaining in his current contract. And because they were able to get this done with 2 years left, so now, the first three years can be… Yeah, he will get all that money. But it's very very cap-friendly," the 52-year old former Denver Broncos player.
This is where Dak doesn't stand a chance, according to Shannon. He continued, "But the thing that Dak doesn't have is that Dak has no years left. So Jerry(Jones) is gonna feel the full weight of this early in.
"That's where he made the mistake. They thought that they will have a deal. Jerry said it was imminent. All of a sudden, that magic carpet got pulled off.
"But I think the thing that was also gonna hurt jerry is that Dak doesn't wanna have a 10-year deal. Mahomes was perfectly fine… This is not unprecedented."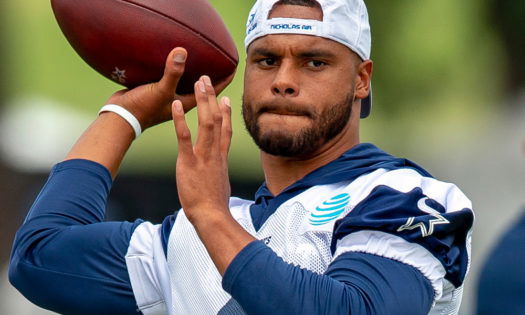 NFL deadline is approaching
Back in June, Prescott signed a franchise tag with the Dallas Cowboys that guaranteed him a payout of $31.5 million this year. It means that the 26-year old quarterback will take the field despite a new deal.
There were reports earlier that his team wants to sign him desperately for the long-term. However, with the NFL deadline of July 15 knocking on the door, it is still doubtful if Prescott will finally have his long-term contract.
If not, then he will have to wait until 2021 before being able to sign one.
ALSO READ- "Let me Borrow $5": LeBron James and Trae Young React to Patrick Mahomes' Mammoth NFL Contract