"The Taj Mahal of Football": Even the Ever Stoic Bill Belichick Also Couldn't Keep Calm After a Tour of the Raiders' New Facility
Published 08/26/2022, 11:33 AM EDT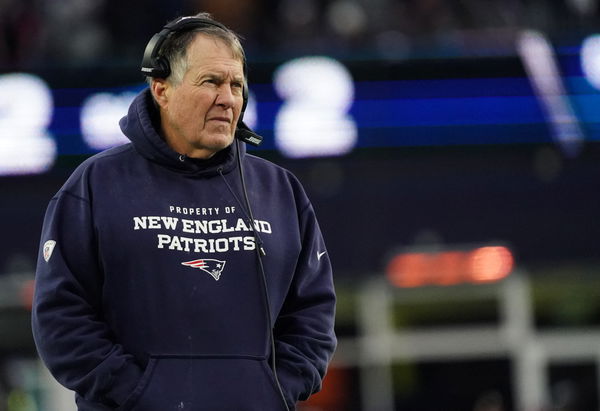 New England Patriots head coach, Bill Belichick, is all praise for the Las Vegas Raiders' facilities ahead of the NFL pre-season clash. The experienced head coach is of the opinion that the new NFL training facility, headquartered in Henderson, Nevada, is of global standards.
ADVERTISEMENT
Article continues below this ad
Belichick calls it the "Taj Mahal of football facilities," and it is certainly a matter of delight for Raiders supporters. The brand new 336,227-SF facility, which is located on 30 acres, is a valuable addition to the Raiders' side. It boasts three outdoor football fields. It also comprises a 150-seat theater and 1,50,000-SF field house with 1.5 football fields. The team management also allotted an additional 25 acres for future development. 
ADVERTISEMENT
Article continues below this ad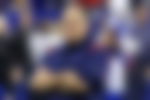 The words coming from Belichick, who is economical in sharing praises, would boost the morale of the organizers and team camp of the Raiders ahead of the Friday clash with the Patriots. Several fans and experts already shared positive opinions about the new facility on Twitter and other platforms.
How prepared are the Las Vegas Raiders and the New England Patriots for the upcoming season?
Las Vegas Raiders are suffering a title drought in the NFL. They last won the Super Bowl Championship in 1983. The Josh McDaniels-coached side is looking to take inspiration from their decent show last season. In 2021, they lost to Cincinnati Bengals in the Wild Card Playoffs. 
ADVERTISEMENT
Article continues below this ad
Much of their new season hopes are also vested in the talented QB, Derek Carr. The 31-year-old Carr covered 4,804 yards in the 2021 season. He would have to continue his impressive outings for the Raiders to carry the team forward.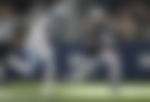 Patriots are also a confident unit that believes in teamwork. One of the major teams in the NFL, the Patriots won 2001, 2003, 2004, 2014, 2016, and 2018 Super Bowl Championships and stand a good chance in 2022. The young and vibrant Mac Jones is a QB to look out for in their squad. In fact, head coach Belichick believes that the 23-year-old can do wonders and become a superstar. 
ADVERTISEMENT
Article continues below this ad
As the focus shifts to the pre-season clash, the Raiders team can look to make use of the best facilities to take the team forward in the 2022 season. 
Watch This Story: Never Wanted to See a Rams Uniform. I Hated Their Horns…: Tom Brady Sr. Once Candidly Confessed His Empathy Towards New England Dynasty Haters Being a Football Fan For Over 40 Years
Edited By: Deepika Bhaduri