"The Team Is Very Well-Equipped To Compete For Championships"- San Francisco 49ers GM Optimistic Ahead Of 2020 NFL Season
Published 06/25/2020, 10:32 AM EDT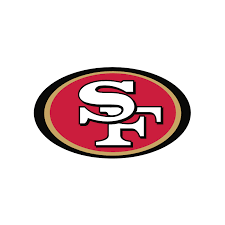 ---
---
San Francisco 49ers General Manager John Lynch feels confident that the franchise can reach new heights come the 2020 season. The former Broncos safety discussed his projections for the team moving forward as a new unit. He also expressed a desire to see a progression from last season, which is always easier said than done.
ADVERTISEMENT
Article continues below this ad
The 49ers are coming off a Super Bowl appearance in the 2019 season where they lost to the Kansas City Chiefs. The 49ers were building up to a championship victory however, they faltered due to heroics from Patrick Mahomes. The franchise, however, has undergone a resurgence with prime talent, making them Tyrants in the NFC.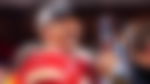 ADVERTISEMENT
Article continues below this ad
San Francisco 49ers: Where do they go from here?
If John Lynch is to be believed, the San Francisco 49ers have a chance to seal the deal this season and gain the elusive chip. Via NBCS Sports, Lynch explained the team's future in tandem with Coach Kyle Shanahan's expertize.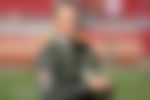 "I think it's a state of a team that I think is very well-equipped to compete for championships. Now, it's incumbent upon us to find a way to be better than we were last year, which was pretty darn good".
ADVERTISEMENT
Article continues below this ad
"We talk about it a lot, Kyle and I. It's a philosophy that we kind of bonded on when we first started having conversations. It's something Jon Gruden used to talk about. You never stay the same. You're either getting better or you're getting worse."
In light of these statements, the question arises as to whether the new players will be able to effectively integrate within the system. Standout WR Deebo Samuel will miss the commencement of the season after suffering a Jones fracture. Much will be expected from Kendrick Bourne and newcomer Jalen Hurd if the 49ers are to replicate their success.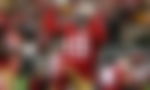 ADVERTISEMENT
Article continues below this ad
"I'm very encouraged, and now we've just got to go do it. That's the great thing about this game. You can talk about it all you want, but you've got to walk the walk, and we're looking forward to having the opportunity to do that."
The resurgent franchise has an uphill battle ahead if they are to improve upon the 2019 season. Not to mention some of the best players in the league today will have to cohesively fit together into a fast-paced 2020 season.