"The Worst Thing You Can Do Going Into a Season Is Set Unrealistic Expectations" – Analyst Believes San Francisco 49ers Could Fall Prey to Their Own Goals
Published 06/26/2020, 6:45 AM EDT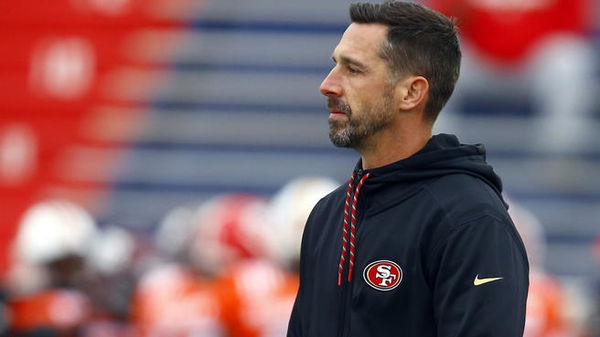 ---
---
The San Francisco 49ers headed into the final quarter of Super Bowl LIV with a 10 point lead. However, they fell victim to a stupendous comeback orchestrated by Patrick Mahomes, who powered the Kansas City Chiefs to glory. The AFC side scored 3 touchdowns in the final 6 minutes. Whilst Mahomes had made clutch performances a habit in the playoffs, there is no doubt that Kyle Shanahan's 49ers were hit the hardest. It is something that the team is fixated on and is their sole motivator. But as per an analyst, the head coach is sending the wrong message. 
ADVERTISEMENT
Article continues below this ad
San Francisco 49ers coach is sending his team the worst message
As per ProFootballTalk's Mike Florio, Kyle Shanahan seems to be heading into the season in the worst possible manner. This is because they are focusing on the final few minutes where their campaign went up in smoke. He said, "The worst thing you can do going into a season is set unrealistic expectations. And the worst message you can send to your locker room is we want to fast forward to the point where it went off the rails for us last year."
ADVERTISEMENT
Article continues below this ad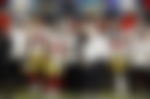 The analyst adds that thinking about that exact moment of the lost double-digit lead can prove detrimental to the 49ers. This is because they may fall victim under the weight of expectations to improve on a top-notch 2019 NFL season. 
"When you start thinking about that moment and getting back to that moment. I guarantee you, you're never getting back to that moment."
ADVERTISEMENT
Article continues below this ad
The comment came in response to Shanahan's State of the franchise address. Here the 40-year-old Super Bowl runner up coach said that the team needs to "get right back to that fourth quarter and get to have a lead and we got to finish the job."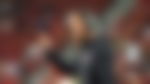 Whilst the end goal is admirable, the focus clearly should be on the upcoming regular-season games. This is because the 49ers, who ran riot last year with a 13-3 regular-season record, will have a huge target on their backs. Every single one of their opponents, starting from the Arizona Cardinals in week 1 to the Seattle Seahawks in week 17, will not let up even the slightest. 
ADVERTISEMENT
Article continues below this ad
Reaching the Super Bowl fourth quarter with a lead again will depend on the 49ers' regular-season and playoff record. 
Do you agree with Florio on his take that Kyle Shanahan is setting unrealistic expectations ahead of the 2020 season?