There Are Beaches, Casinos, Nightlife: Tom Brady Explains the Transition from Massachusetts to Tampa Bay
Published 09/25/2021, 12:51 PM EDT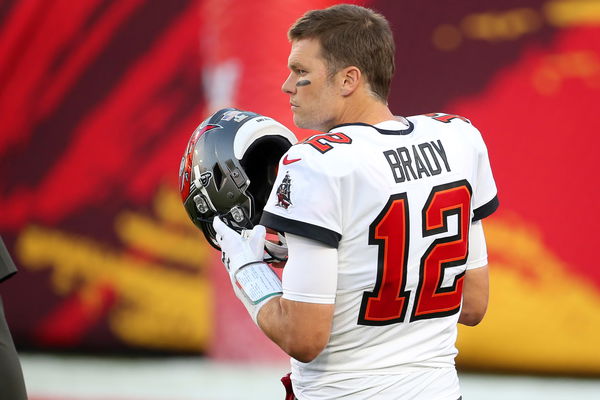 ---
---
Tom Brady brought his tenure with the New England Patriots to a conclusion in 2020. The 44-year old quarterback ended his two-decade-long association with Boston with a heavy heart. He opted to sign a two-year contract with NFC South franchise, Tampa Bay Buccaneers. The rest, as they say, is history.
ADVERTISEMENT
Article continues below this ad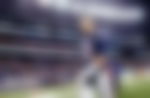 It was certainly not an easy decision for Brady to just uproot his family and leave Boston after a period of 20 years. However, it is one that he does not regret.
ADVERTISEMENT
Article continues below this ad
Life is good for Brady and the Bucs at the moment. He is reunited with former teammates, Rob Gronkowski and Antonio Brown in Florida. But does TB12 still miss his old life and Foxborough?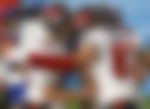 Buccaneers QB Tom Brady compares living in Florida and Massachusetts
20 years ago today:

Patriots QB Drew Bledsoe was forced out of the game after getting drilled by Jets LB Mo Lewis.

A sixth-round pick—with one career pass—entered for New England.

🏆🏆🏆🏆🏆🏆🏆 pic.twitter.com/WCpNnLfTKn

— B/R Gridiron (@brgridiron) September 23, 2021
Speaking to David Novak on the How Leaders Lead podcast, Tom Brady spoke about how the transition from Boston to Miami has been for him and his family.
"There's a lot of things. It's really very different in every aspect. And again, it's not, I mean, just think of the climates. First of all, the Northeast is very different than the Southeast, you know, being down in Tampa. The most difficult part of the season in Tampa is August and when it's just incredibly hot and humid, the season gets much easier for the players as the season goes because the weather gets better. So you really need to be in good shape early. You know, up in the Northeast, it's very different."
ADVERTISEMENT
Article continues below this ad
"The season gets much harder as the season goes because the climate gets much colder. And everything, I mean, the practice facility, the lifestyle, the aspects of football, very different when you're a warm-weather team. It's much more suited to the passing game than being in a cold-weather climate. It's the difference between golf in Palm Springs and golf in Northern Ireland. And it's just a different style."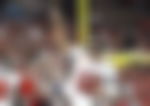 "There's much more activity for the players off the field down here. There are beaches, there are clubs, there's nightlife, there are casinos, I mean, in the northeast, there's none of that. You don't have to deal with any of those things. I mean, this is such a destination for people to come on vacation, you know, up in Foxborough, Massachusetts, that's not really a destination," Brady told Novak on the podcast.
ADVERTISEMENT
Article continues below this ad
It will be interesting to see how Brady performs when he travels to Boston in Week 4. A mouth-watering clash awaits us as New England fans prepare to welcome their 'legendary' quarterback. You can't afford to miss this one!