'There Is No Replacing a Drew Brees' – Taysom Hill Looking To Make His Own Name in New Orleans
Published 06/01/2021, 9:00 AM CDT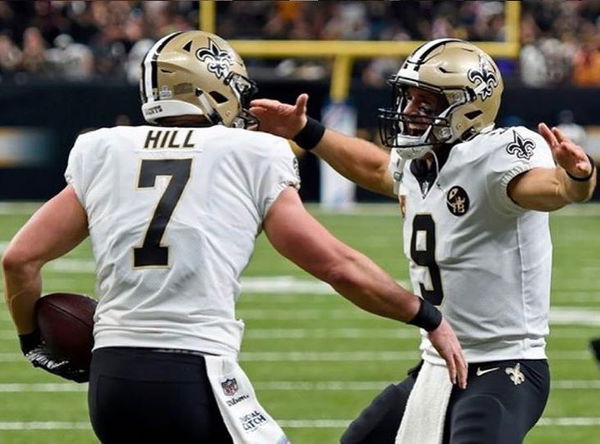 ---
---
After 15 years, the New Orleans Saints will have a QB1 who doesn't go by the name of Drew Brees. The quarterback who joined the franchise after being released by the Chargers franchise helped turn the Saints' fortunes around from the get-go.
ADVERTISEMENT
Article continues below this ad
A 13-time Pro Bowler, Brees retired at the end of the 2020 NFL season as one of the greatest to have played the sport. With Brees no longer in the picture, the Saints enter 2021 with a daunting task. Replacing Drew Brees.
The side has two quarterbacks vying for the starting spot, Taysom Hill and Jameis Winston. Both quarterbacks got their chances in 2020 when the quarterback was out injured.
ADVERTISEMENT
Article continues below this ad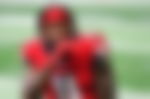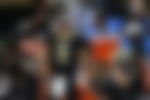 But who the starter will be come Week 1 remains to be seen. While some believe it'll be Winston, others believe Hill too is worth a shout.
But regardless of who gets the starting role, Hill himself has made one thing clear. There is no replacing Drew Brees.
Drew Brees' shoes too big to fill
Talking to the New Orleans Advocate, Hill made it abundantly clear that his intentions are not to replace Brees. "I think the thing that I realize first and foremost is there is no replacing a Drew Brees," Hill said.
Hill said that instead o replacing one of the all-time greats, his goal right now is to prepare himself as a starter in 2021.
"He's one of the greatest to ever do it. But I think as I got ready to enter the NFL, my goal and my mindset was to just do everything I can to have an opportunity to be a guy. Because there are only 32 starters in the NFL."
ADVERTISEMENT
Article continues below this ad Optimistic about the new season, Hill said that he still maintains the same mindset he has when entered the league as a rookie back in 2017.
As I look forward into this year and training camp and OTAs and the season, I'm really just excited about having that opportunity. That has been the goal and the mindset since I was a rookie in 2017 first entering the NFL," he added.
ADVERTISEMENT
Article continues below this ad
Filling in for Brees is truly no easy task. But if you had to choose a starter between Hill and Winston, who's have your vote?