"There's a Lot of Not Very Happy Ending Stories": Brazilian Supermodel Gisele Bündchen, Who Recently Claimed She Won't Walk the Runway Again, Once Reflected Upon the Dark Side of the Glamour Industry
Published 09/29/2022, 10:00 AM EDT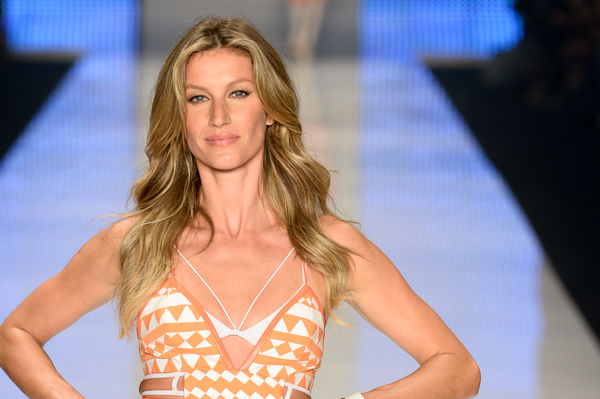 Gisele Bündchen has had all the success one could be envious of. The Brazilian diva was one of the top runway stars and is still a big name in the industry. The modeling industry may look very glamorous to the public eyes. However, it is not what everyone sees. The runway has a dark side, and Gisele acknowledges it. She also reflected on how she went past it.
ADVERTISEMENT
Article continues below this ad
In an interview with Charlie Rose, Gisele Bündchen discusses her photo book. She also talked about her marriage to Tom Brady and her new focus on environmental and children's causes, and her hometown heritage. She also revealed how she got through the mysterious aspect of the runway.
ADVERTISEMENT
Article continues below this ad
Gisele Bündchen mentioned, "20 years in this business… You see a lot of things, and there's a lot of not-very-happy-ending stories. I think the spirituality is what kind of kept me safe as well. I think both of them were extremely important in my life because I don't think I could have, you know, I wouldn't be me if I didn't have both of those sides."
Gisele Bündchen discussed it in her book 'Lessons: My Path to a Meaningful Life.' She wrote about her experiences on the opposing side of the frame, fixating on how folks used to classify her.
Despite the rough side of the glamorous world, all she can think about is generosity and reverence for those who gave her the possibility. She is not off the runway but has established her entrepreneurial empire.
Gisele Bündchen is focusing on professional ambitions amidst marital turmoil
The relationship turmoil surrounding Tom Brady and Gisele Bündchen did not remain a secret. The couple has been living apart but has frequently reunited to meet their children. The problems reportedly began with Brady's un-retirement and have since escalated. TB12 starts his 23rd season with the new NFL season. Bündchen, too, is looking forward and concentrating on her work.
ADVERTISEMENT
Article continues below this ad
According to Page Six, British fashion photographer David Sims photographed Gisele Bündchen for French magazine M Le magazine du Monde. They would release it during Paris Fashion Week. The supermodel will also appear on the cover of V magazine's November couture issue, and she is working on additional projects.
ADVERTISEMENT
Article continues below this ad
Bündchen is now professionally ambitious but is also looking after her kids. But will she fix the turmoil with Tom Brady? It is subject to witness.
Watch This Story: Tom Brady Went to The Same High School As This Controversial MLB Hall of Famer Who Was Also A 14x All-Star