"There's Too Much Bad Blood": NFL Hall of Famer Gets Real on Baker Mayfield & Cleveland Browns Situation Amidst Mega Trade Fail for 2022
Published 06/23/2022, 7:08 AM EDT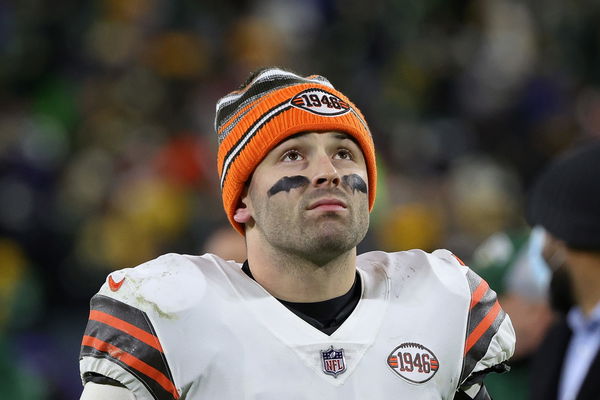 Cleveland Browns' newly appointed quarterback Deshaun Watson is facing controversy and might face a one-year ban from the NFL. If Watson cannot play this season, will the Browns look forward to Baker Mayfield starting the games?
According to the NFL 3X Super Bowl Champ, Mayfield would not want to play for the Browns. Shannon Sharpe, on UNDISPUTED, discussed the Browns' future and whether Mayfield will play for them if Watson gets suspended for a year.
ADVERTISEMENT
Article continues below this ad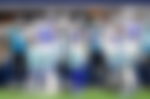 Shannon Sharpe said, "I don't see it happening. I think the Browns are ready to move on. I know Baker is ready to move on. I think there's too much bad blood. Baker feels that they betrayed him by going behind his back."
Baker Mayfield felt disrespected after the news leaked about the Browns wanting to sign Deshaun Watson as their starting quarterback. Mayfield is still on Brown's roster as no other team was willing to pay the star QB salary of $19 million for the 2022 NFL season.
Baker Mayfield delayed his surgery to keep playing for the Cleveland Browns in 2021
Sharpe, on the show further, said, "I think Baker has checked out on Cleveland. Mentally, physically, and emotionally. Like, I want nothing to do with you. You all knew I was hurt last year. You tried me out there. And then when I played bad, you all said we need a new quarterback when you know what I was up against."
ADVERTISEMENT
Article continues below this ad
In the 2021 season, Mayfield suffered an injury in his shoulder that needed surgery to recover. Mayfield postponed the surgery for the offseason and started the games for the Cleveland Browns. The QB had given his all and wanted to see his team in the playoffs but sadly couldn't make it.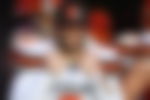 Despite Mayfield proving his extraordinary skills, the Browns persuaded Deshaun Watson from Houston Texans and offered him the biggest deal of $230 million.
ADVERTISEMENT
Article continues below this ad
If Watson faces a one-year suspension, Mayfield would be the best choice as the starting quarterback for the Browns. In 2021, Mayfield threw for 3,010 passing yards with 13 touchdowns and 13 interceptions. However, will Mayfield be ready to play for the team that didn't feel he was the right choice for them?
Watch This Story- Colin Kaepernick Donated His Sneaker Collection in Epic Show Of Kindness to Help the Homeless