"They Have the MVP at Quarterback" – Derek Carr Looking Forward to Patrick Mahomes Showdown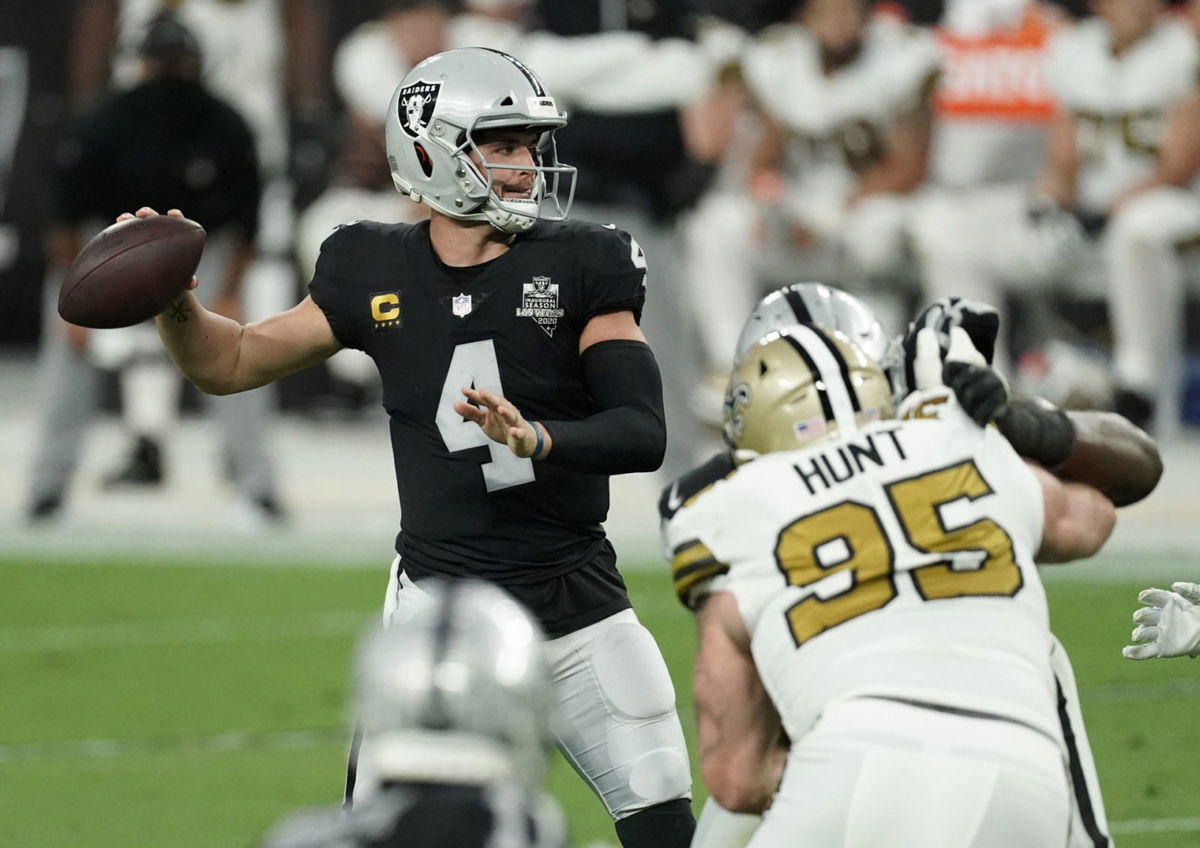 Jon Gruden's Las Vegas Raiders started their 2020 NFL campaign with some impressive results. They started with a perfect 2-0 record as they bested the Carolina Panthers and the NFC South Division Champions, New Orleans Saints. However, the Derek Carr-led outfit has now gone two games without a win after back-to-back losses to the New England Patriots and Buffalo Bills.
The Raiders go up against the unbeaten Kansas City Chiefs in Week Five. Will they be able to find their way back to winning ways against the Super Bowl LIV Champions? Derek Carr says yes!
ALSO READ- "Odell Beckham Jr. is a Prideful Player" – Cleveland Browns Coach Lauds Star Wide Receiver
Derek Carr confident that the Raiders will challenge the Kansas City Chiefs
Practice makes perfect.

📸 » https://t.co/nRl70j6rP7 pic.twitter.com/VL2IcxmsLm

— Las Vegas Raiders (@Raiders) October 9, 2020
Ahead of a Week Five clash against the Kansas City Chiefs, Las Vegas Raiders' Derek Carr opened up about his side's chances heading into Sunday's game at the Arrowhead Stadium.
"This defense, everybody talks about their offense and rightfully so. They're Super Bowl Champs, they have the MVP at quarterback, speed everywhere, great players, [Travis] Kelce, all these guys, running back, O-Line, but their defense can play as well. They're really good.
"Obviously we know about Tyrann [Mathieu], what kind of player he is, and their secondary. They're great players. They have a great scheme. You can tell they plan on scoring a lot of points with the way they play defense.
"They go after it and they play hard," Carr told the team's official website.
Carr talks about Lamar Jackson's tough outing against the Chiefs in Week Three
In addition to that, the seasoned quarterback also spoke about Lamar Jackson's below-par outing against the Chiefs in Week Three. Carr admitted that Jackson is one of the best players in the world before declaring that his teammates are more than ready to pull off a win on Sunday.
He said, "I mean one of our MVPs of the league, Lamar Jackson, he only had 97 yards, and he's one of the best players in football. No matter what anybody wants to say at that moment, he's one of the best.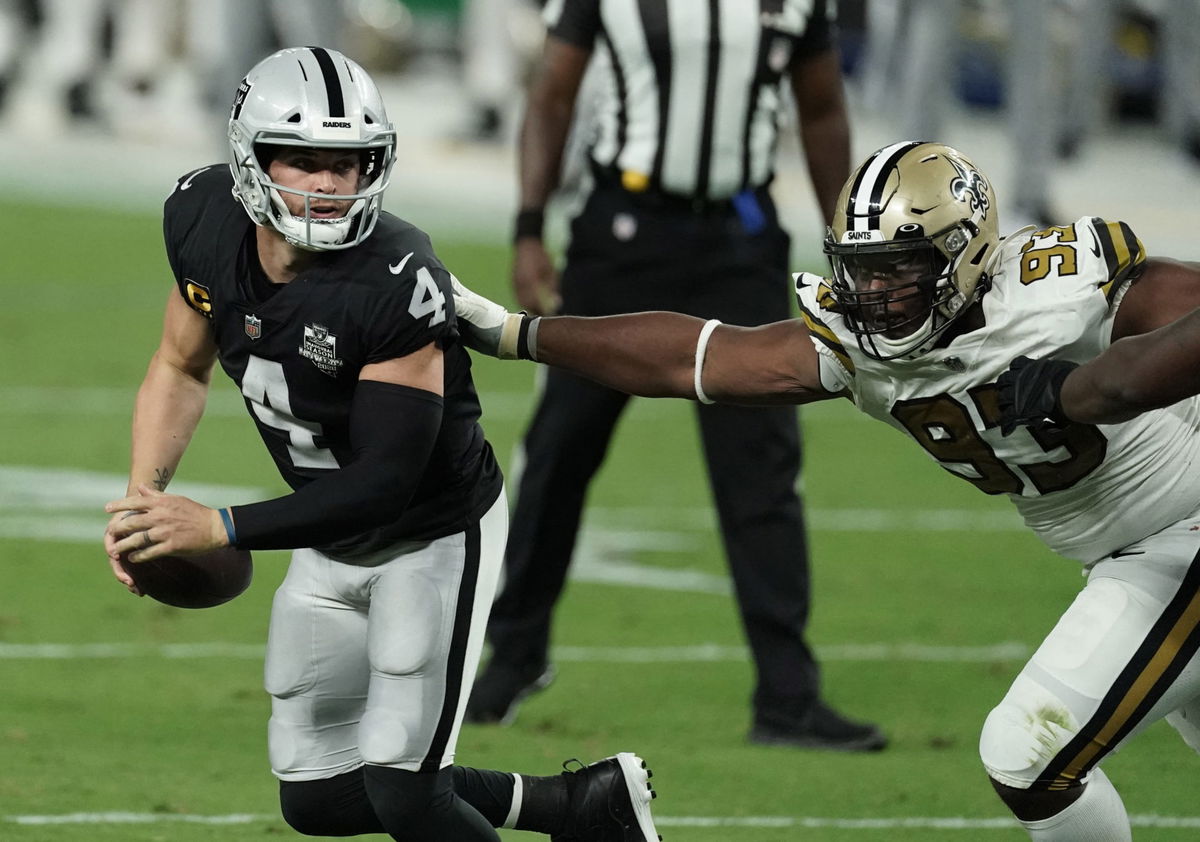 "You look at the other players they've played against, the other teams they've played against, and what they've been able to hold them to. What a challenge that is for us.
"We better step up to the plate and be ready to play. I know our guys are excited about it and excited for the challenge," Carr added.
The Raiders vs Chiefs game is bound to be a spicy affair for NFL aficionados. The Missouri-based franchise is yet to taste defeat in the league this year; Mahomes has been brilliant for the reigning Super Bowl champions.
Can Derek Carr and Co. cause a major upset in Week Five?
ALSO READ- "Can't Give Up the Ball Anymore" – Cowboys Running Back Ezekiel Elliott Admits He Needs to Improve