"They're So Blessed To Have Me.": Skip Bayless Shoots On Aaron Rodgers Attitude Towards His Teammates
Published 01/01/2022, 12:24 PM EST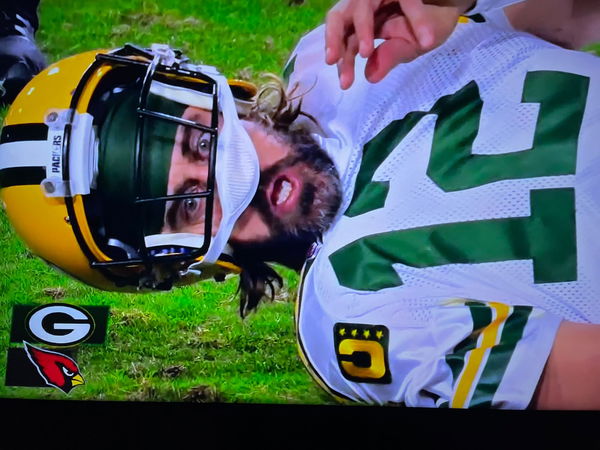 ---
---
When you are the quarterback for one of the biggest teams in the NFL, you are bound to be on the news. Aaron Rodgers is used to being the focal point time and time again. But some people that are targetting Rodgers this time will not let him off easily.
ADVERTISEMENT
Article continues below this ad
The controversial football star is on the radar of 'UNDISPUTED' host Skip Bayless. We all know Skip. When you piss him off, nobody can save you. On Wednesday, after Aaron Rodgers announced he is considering retirement, he shocked the world. But Bayless knew what Rodgers was up to. In the latest edition of 'UNDISPUTED,' he gave everyone a piece of his mind. 
Aaron Rodgers isn't ruling out retirement after this season, has very much appreciated the team's response to his suggestions, and won't take long making a decision on his future.

— Zach Kruse (@zachkruse2) December 29, 2021
ADVERTISEMENT
Article continues below this ad
Skip Bayless questions the Packers unity
Ever since Rodgers is back in the talks of becoming the MVP, Bayless thinks he is playing mind games. It has affected the unity of the Packers. Addressing this situation, Skip Bayless says that if he was Rodgers' teammate, he'd hate it. They're just a couple of games from playoffs, and the team is their number one seed. Skip asks what's going on in there? Is the team even united?
Skip is questioning the unity between Green Bay Packers. Rodgers is the ultimate blame deflector of the Packers. Skip thinks that every time there's a mishap, Rodgers starts pointing fingers and blaming others.
Skip Bayless accused Aaron Rodgers of thinking that he is above his team
"He always seems to be removed from the team. It's like he's on a pedestal above the team. His whole attitude is they're so blessed to have me around. And I think I'm kind of liking it this year. Well, if I'm his teammate, I'd say, why are you doing that to our unity? Because you know, it's just a unity game. It's an all for one and one for all. The team that hangs together." 
ADVERTISEMENT
Article continues below this ad
Bayless said that Rodgers considers himself to be above everyone. He wants the Packers to feel privileged to have him around.
Even though the record of the team is 12-3, Rodgers wants to take all the credit for that. Rodgers is seemingly playing with the emotions of his team. The teammates aren't very pleased with Aaron hogging all the spotlight.
ADVERTISEMENT
Article continues below this ad
As if right now, we have no idea what the future holds for Rodgers and the Packers. Only time will tell what's next for the team.
Watch Stories: Aaron Rodgers, Cooper Kupp and more; NFC Players of the Month from December 2021