"They've Jerry Krause'd This Thing"- Analyst Lashes Out at Green Bay Packers Executives
Published 11/02/2020, 8:23 PM EST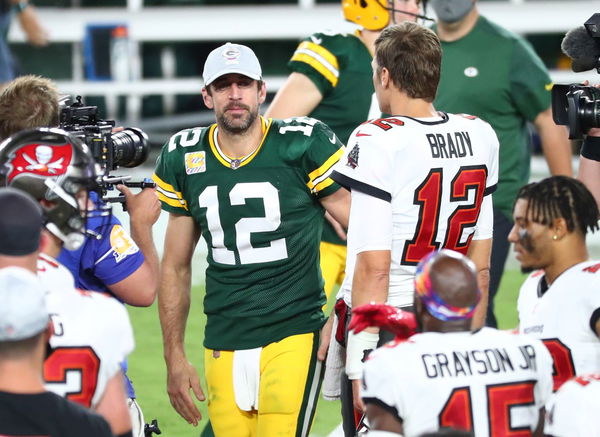 We're all familiar with the former Chicago Bulls GM, Jerry Krause. As shown in the recent Michael Jordan documentary, The Last Dance, Krause once famously said, "Players and coaches don't win championships; organizations win championships."
However, the Bulls have not won an NBA Championship ever since. Almost 23 years later, the Green Bay Packers risk going down the same road as per popular NFL analyst Kyle Brandt.
ADVERTISEMENT
Article continues below this ad
Kyle Brandt compares Green Bay Packers to 1997 Chicago Bulls
On the latest episode of GMFB, Peter Schrager and Kyle Brandt were analyzing what went wrong for the Packers on Sunday. Aaron Rodgers and Co. succumbed to a rare 22-28 loss against their NFC North rivals, the Minnesota Vikings, at Lambeau Field.
Brandt believes that the reason behind their fledgling form can be traced back to their offseason activity with respect to their team-building strategy.
He said, "I take no pleasure in this, everything we're seeing with the Packers confirms every fear I had on draft night when they decided to move up to draft a quarterback who is not going to play for years.
"They're soft on defense, just like they were last year. They didn't take Patrick Queen, he looks fantastic with Baltimore. They're missing pieces on offense, they didn't take Justin Jefferson…they could've taken (Brandon) Aiyuk, they could have taken anybody."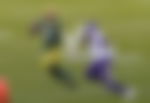 "They (Green Bay Packers) are a flawed team who's going to win a bunch of games, their offense is missing pieces, the defense can't stop anybody.
ADVERTISEMENT
Article continues below this ad
"This is the bed that they made. They decided not to invest in this team. They invested in the 2022 Packers….I think they've Jerry Krause'd this thing," Brandt said on the show.
The Packers are now on a 5-2 record heading into Week 9 of the 2020 NFL season. There are rumors linking the Packers to Houston Texans WR Will Fuller, which will ease the pressure on the likes of Davante Adams.
ADVERTISEMENT
Article continues below this ad
Coach Matt LaFleur and Rodgers will hope that they can prove to management that they are worth investing in. Maybe a Lombardi Trophy will change things?