'They've Never Been Elite'- NFL Analyst Believes Aaron Rodgers Needs to Leave Green Bay Packers to Win Another Super Bowl
Published 03/26/2021, 1:30 PM EDT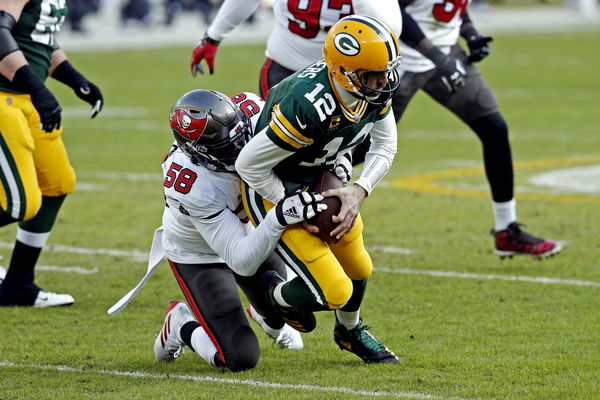 ---
---
Aaron Rodgers suffered a tough end to a great season last year. The Packers quarterback was playing some of the best football of his career and he led the franchise to the best record in the NFC.
ADVERTISEMENT
Article continues below this ad
Eventually, the Packers were able to reach another NFC championship game but collapsed against the Tampa Bay Buccaneers. It was yet another disappointment for the 2020 MVP.
NFL analyst Emmanuel Acho spoke today about Aaron Rodgers. He opined that he cannot win another Super Bowl with the Green and Yellow.
ADVERTISEMENT
Article continues below this ad
Acho noted that the Packers fall to a common mistake where good is mistaken for great. And for the longest time, the Packers have been good, but never strived to be great.
"Yes, he will. The Packers are the epitome of 'good being the enemy of great'. Sometimes people are so content being good, that they never search out being great.
"The kicker is, being good is overrated. Being great is the only thing worth living and aspiring for. The Packers are really, really good. 4 conference championships since 2014. Really good."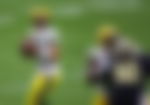 Should Aaron Rodgers leave Green Bay?
Acho added that the Packers have never played at an elite level. Despite them reaching the NFC championship game for the past two seasons, they have lost both those games.
According to Acho, the Packers have not been great since they won the Super Bowl in 2011. He thinks that Rodgers should go to a franchise that is ready to go all-in with him, something the Packers don't look like they are capable of.
"The problem is that they've never been elite. They lost 2 conference championships in the last 2 years. But they've never been great in the last decade.
"If Aaron Rodgers wants to go win another Super Bowl, I think he is going to have to go to a place that is willing to go all-in. And the Packers don't appear to be that place."
ADVERTISEMENT
Article continues below this ad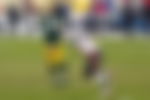 Can Aaron Rodgers win another Super Bowl with the Green Bay Packers? The past two years have shown that the franchise isn't too far away.
They have been fingertips away from getting to the promised land. And if they can plug some of their defensive gaps, and Aaron Rodgers can continue to play at the same level, then there is all the chance in the world for them to win again.
ADVERTISEMENT
Article continues below this ad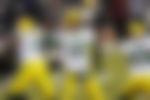 Trending Stories