'This is a Big Deal' – Former Dallas Cowboys Man Talks Up Dak Prescott ahead of 2021 Season
Published 02/10/2021, 1:18 PM EST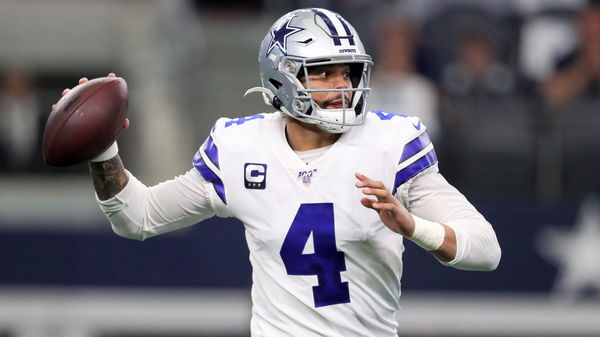 The arrival of Mike McCarthy raised expectations for the Dallas Cowboys in 2020. They held on to quarterback Dak Prescott who signed a $34.1 million franchise tag in the offseason. However, even he could not predict that the season would start on such a low for the Cowboys.
ADVERTISEMENT
Article continues below this ad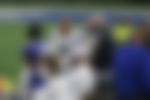 They had just one win in their opening four games. But things went from bad to worse as star QB Dak Prescott suffered a season-ending double ankle fracture in the Week 5 win over New York Giants. He was ruled out for the rest of the season and backup quarterback Andy Dalton was thrust into the spotlight.
ADVERTISEMENT
Article continues below this ad
But with Prescott close to getting back to fitness, the Cowboys have a difficult situation on their hands.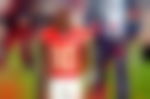 Will Dak Prescott sign a long-term deal with Dallas Cowboys?
Former Dallas Cowboys defensive end-turned analyst Marcus Spears appeared on ESPN's NFL Live show. He commented on the recent Cowboys offseason video which did not feature Dak Prescott at all. That led to rumors that number 4 was not in the plans of Jerry Jones and Mike McCarthy in 2021.
But Spears downplayed those talks as just plain social media gossip.
He said, "This is a big deal because it's a part of messaging. It's a part of all of the things that we've heard about the Dallas Cowboys. It's about all of the relationship problems that we perceive based on no deal being done and all of these things transpiring."
ADVERTISEMENT
Article continues below this ad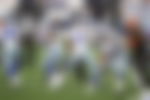 "Now, with that being said, I made some calls. And I talked to some people from the Dallas Cowboys, and they explained to me that this was an error."
"This was not intentional. This was nothing that came from the front office and this was not about sending a message that Dak Prescott will not be the Cowboys quarterback and this was literally a mistake. It was deemed as a mistake because Dak Prescott should have been in there come by that department," Spears said on the show.
ADVERTISEMENT
Article continues below this ad
Both parties have an important decision to make in the coming months. They both have something to gain/lose from a potential deal. But the question for Mr. Jones is – Will it pay off? It all depends on whether the Cowboys give in to Prescott's contract demands. Watch this space for more.